Time and date
CONSTRUCTION DIRECTORY
Aquila Design Ltd

Contact Details
Address
Sapphire House
Lime Tree Way
Chineham
Hampshire
RG248GG
England UK
About Aquila Design Ltd
About Us
Aquila Design is a UK based company that forms part of the Schreder family of companies. In the UK, Schreder trades under two brand names; Aquila Design (serving the needs of the architectural and design markets) and Urbis Lighting (serving the local authorities). This brings with it all the advantages of local design and manufacture, underpinned by the resources and support of a large company.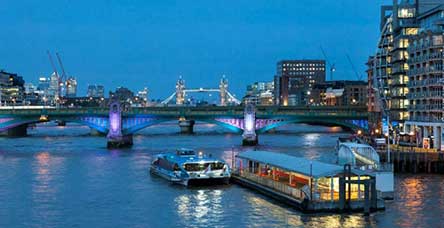 Aquila offer an extremely high degree of flexibility and scalability on both product design and logistics. Having operated in the exterior lighting market for many years, Aquila Design understands the stresses that are brought to bear on products designed for outdoor use. All products are designed to remain reliable, stable and beautiful throughout their life. They are constructed from the best possible materials and components, sourced from sustainable suppliers around the globe.
Aquila Design have the latest information on energy efficient technologies at our fingertips, and have become specialists in the field of LEDs for exterior use. Our in-depth understanding of how these are handled and applied ensure reliability and stability for our products throughout their life.
Services
In addition to our catalogue of standard products, Aquila Design can offer support on a number of levels:
Bespoke Products
Designed in cooperation and manufactured to suit your vision. These could be anything ranging from:
An adaptation of the standard range
A new individual product
A holistic family of lighting and street furniture
Integrated lighting & furniture
All products will be designed in partnership, incorporating the best technologies available to achieve the desired effect, in a sustainable and cost effective manner.
Click here
for some examples of bespoke lighting and furniture projects
Installations & Visualisations
Where required Aquila Design can offer support in the technical design and configuration of lighting installations. All design work aims to realise the agreed creative concept whilst meeting the relevant technical and legislative standards.
Our design team can also provide visualisations so you can know in advance how your project is going to look.
Products


Lighting
Beautiful, practical, high performance and sustainable. Our lighting products are designed to perform and to last, with minimal impact on natural resources right from the point of manufacture.


Street Furniture
Elegant, robust and durable. Whether complementary to the lighting or stand alone, our street furniture ranges are sure to delight.


Bespoke
Got something in mind and can't find what you need? We can work with you to develop exactly what you want, whether a customisation of an existing product or something completely new.
Aquila Design Ltd Serves The Following Areas
Find Aquila Design Ltd in