Time and date
CONSTRUCTION DIRECTORY
Abstract Scaffolding Ltd

Contact Details
Address
1114 Chorley Old Road
Bolton
BL15SE
England UK
About Abstract Scaffolding Ltd
Abstract Scaffolding Ltd is based in Bolton. We work throughout the northwest. We are committed to excellence and demonstrate a highly experienced professional approach with unrivalled dedication in our industry to customer service, quality & safety. This is reflected by our long term high level of repeat business. We are renowned for our honest, open approach and aim to forge a strong working relationship with clients based on confidence and trust.
We can provide scaffold access solutions for domestic, industrial & commercial sectors, we have worked in food hygiene environments, confined spaces, new build, private domestic properties & listed buildings, We are also involved in private insurance scaffold supply from fire restoration, burst river embankment rebuilds & storm damage. Phone us today for a free no obligation quote.
OUR STAFF
All our scaffolders are suitably qualified with CSCS & CISRS cards and are supplied with the correct PPE to carry out the job in hand. They have numerous different training credentials from first aid, confined space, asbestos awareness and more.
OUR HISTORY
Abstract Scaffolding Ltd was founded in 2007 by current director Daniel Parton. Daniel has experience of working as a scaffolder on many different projects and cut his teeth in the industry working on some large projects for Heineken Brewery in Manchester where his first employer had the contract to supply scaffold. Projects here involved lifting frames to working inside confined vessels protection fans and truss outs, He was later involved in working on the frontage of Manchester Central (GMEX) installing a heavy duty cantilevered scaffold with runner beams to install the stone cladding.
COMPANY AIM
Our company motto is "Built Strong" and we strive to apply this to everything we do within the business day to day. Whether it is the scaffold company itself, the scaffolds we build to the scaffold teams we send out each morning & the relationships we have with our customers, suppliers and general public we want all these to be "Built Strong" set on good foundations and to last decades.
SERVICES
We are an experienced Scaffold Company which can provide your project with the complete supply, erection and dismantling service, we can provide hand over certification and weekly inspections if required, we can also provide scaffold that needs to be erected to a design.
DOMESTIC
We can provide scaffold access on domestic properties for re-roof, extensions, chimney repair, rendering, painting etc. We can use our smaller 3.5 tonne trucks if needed for access to difficult/narrow driveways and streets.
INDUSTRIAL
If your in the industrial sector and need a heavy duty scaffold for anything i:e lifting frames, boiler houses, towers to access pipework or inside vessels or tanks then don't hesitate to give us a call we are vastly experienced in this sector and can meet your requirements.
COMMERCIAL
We can erect scaffolds on commercial properties where access is restricted or delicate glass frontage buildings, we can also accommodate your needs if you need a scaffold in a busy public area that may need erecting on a Sunday when there will be less pedestrian traffic. Give us a call and we will be happy to help.
FOOD HYGIENE SCAFFOLD
We have experience of erecting scaffolds in one of the UK's largest breweries "The Royal Brewery" in Manchester aswell as Hyde Brewery and Princes's Soft Drinks. We can provide cleaned scaffolding with plastic boards and fresh visqueen sheeting sandwiched between them to provide a barrier as to prevent smaller debris accessing canning lines or food processing areas.
INSURANCE CLAIMS
We currently provide scaffold for insurance claims specialist, sometimes this can involve scaffolds being erected at short notice (within hours) as to prevent further damage. We also have an understanding with the claimant and will do our very best to keep disruption to a minimum.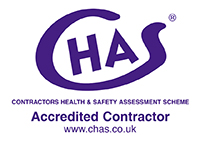 Gallery
Click to close
Abstract Scaffolding Ltd Serves The Following Areas
Find Abstract Scaffolding Ltd in
Abstract Scaffolding Ltd General Description
Abstract Scaffolding Ltd is based in Bolton and operates throughout the Northwest, We are an experienced scaffolding contractor in both domestic, commercial & domestic sectors. We offer design, supply, erect & dismantle services.