Time and date
CONSTRUCTION DIRECTORY
P Stevenson Electrical

Contact Details
Address
28 Holtdale Green
Leeds
West Yorkshire
LS16 7RR
England UK
About P Stevenson Electrical
Control Systems Engineer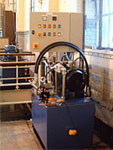 Please see our website for further information about Control Systems Engineer.
P Stevenson Electrical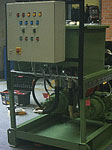 P Stevenson Electrical are a small Electrical company, based in Leeds, West Yorkshire. We specialise in the application of control systems, instrumentation, and machinery; from relay logic based systems to intelligent relays and PLC/PC based control.
Maintenance Services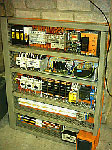 Maintenance services: we can provide a cost effective alternative to traditional on-site technicians where the work demand is too low to justify a permanent employee; responding to breakdowns, performing routine maintenance, or modification for safety/production enhancements. We are also able to offer maintenance shift cover in the event of a technician's absence or holiday.
Design Services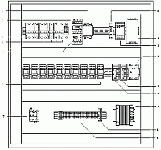 With over 15 years of electrical design services experience in a multitude of industries, we can custom design control systems and solutions for any requirement.
All of our drawings are produced using the industry standard package, AutoCAD, and can be supplied to the customer in a variety of formats, including .pdf electronic files.
Full technical documentation and maintenance manuals can also be produced on request.
CAD drawing service
CAD: Electrical, Mechanical, Pneumatic, Hydraulic Drawing Service.
We provide a CAD drawing service, and can convert a client's paper drawings to electronic format, incorporating any changes or modifications to the original design.
A set of drawings can also be produced from the existing control panel or machine, by tracing out the circuits manually. Having an accurate drawing vastly speeds up fault finding and repair in the event of a breakdown.
Networking and Data Cabling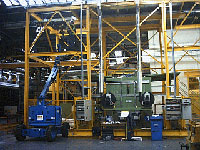 Networking and Data Cabling: From full site installation to just providing a single additional network socket, we can provide a competitive price for all of your Cat5 installation needs.
Portable Appliance Testing
Portable Appliance Testing: The Electricity at Work Regulations (1989) require that all electrical systems and appliances are maintained to prevent danger. The HSE suggest that combined inspection as well as testing should be performed at periodic intervals to ensure the continued safe use of appliances.
More information can be found on our website. We can perform PAT Testing (Portable Appliance Testing) on either a 'per item' basis, or cost effective hourly rate, depending upon the client's requirements. The results certificates are issued in both electronic and traditional hard copy for the client's records.
Our Engineer is certified with C&G 2377, the only nationally recognised qualification of competence for In-Service Inspection and Testing of Electrical Equipment.
Emergency Lighting
Emergency lighting is lighting for an emergency situation when the main power supply fails. The loss of mains electricity could be the result of a fire or a power cut and the normal lighting supplies fail. This may lead to sudden darkness and a possible danger to the occupants, either through physical danger or panic.
Emergency lighting is normally required to operate fully automatically and give illumination of a sufficiently high level to enable persons of all ages to evacuate the premises safely. Most new buildings now have emergency lighting installed during construction, the design and type of equipment is normally specified by the relevant local authority, architect or consultant.
Please see our website for further information on Emergency Lighting.
Inspection and Testing
Inspection and Testing: All installations should be subjected to a schedule of inspection and testing to ensure safe operation. The frequency of recommended inspections depends upon the type and usage of the premises.
The recommended frequency of inspections of a commercial premises is 5 years, whereas with industrial premises, a 3 year frequency of inspections is recommended.
All inspections should be carried out and documented as per BS7671: 2008 17th edition, in accordance with Guidance note 3.
P Stevenson Electrical Serves The Following Areas
Find P Stevenson Electrical in