Time and date
CONSTRUCTION DIRECTORY
Blakedown Environment & Leisure Plc

Contact Details
Address
Environment House 247 Ikon Trading Estate
Droitwich Rd
Kidderminster
Worcestershire
DY10 4EU
England UK
About Blakedown Environment & Leisure Plc
Blakedown Environment & Leisure and Blakedown Landscapes - Landscaping
Blakedown for landscaping...


Hard and soft landscaping
Precise civil engineering
Environmental improvements
Bespoke leisure & play facilities


More about landscaping services
...and sports facilities


High quality artificial surfaces
Large range of multi use surfaces
Athletic track & field facilities
Highly skilled in-house construction team


More about sports facilities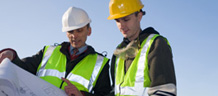 At the top of our game for 40 years, we are proud to list several top-class installations in our portfolio, including prestigious landscaping projects in the grounds of the Natural History Museum and the training track at the Manchester Commonwealth Games. We also enjoy long-standing relationships with many local authorities, educational establishments, sports clubs, private ventures, consultants and architects.
Please see
Our Work
for more details.
The Blakedown Group is an award winning landscaping and civil engineering company and a leader in providing top quality sport and play facilities throughout England, Wales & Scotland. One of the key factors standing Blakedown out from the crowd is that we have our own in-house design and construction workforce. A highly skilled, tight-knit team of contract managers & site staff will look after your complete project, from conception to completion.
Blakedown plays a crucial role in enhancing the look of natural spaces. We are therefore proud to be accredited with the international Environmental Management System ISO 14001:2004, a standard that exists to help protect the environment by setting down controls for those activities that impact on it. We believe in sustainable development, thus everything we do is geared towards ensuring a lasting natural environment for future generations.
We are also accredited with the ISO 9001:2008 certificate for Quality Management, which means we regularly monitor our processes and records to ensure they are effective and accurate. By using top quality materials and providing a high quality service you can be confident you're in safe hands.



Expert in all types of landscaping
With over 40 years experience Blakedown Landscape is a multi award-winning landscaping and civil engineering company operating throughout UK. Our team of highly skilled in-house experts will manage your project from concept to completion, sculpting to a given specification or carving out a design best suited to your requirements and budget.
Over the years we have completed a wide range of prestigious projects, most recently creating an elliptical amphitheatre in the grounds of The Natural History Museum's new
Darwin Centre
.
We at Blakedown believe in
sustainable development
, thus everything we do is geared towards ensuring a lasting natural environment for future generations. This is why we are proud to have our Environmental Management Systems ISO 14001:2004 certificate.
As part of Blakedown's turnkey service we can provide all elements required for the finished facility such as drainage, groundwork's, fencing, hard and soft landscaping and maintenance. With the majority of the construction being carried out by our own in-house skilled workforce, Blakedown will ensure you will have our full attention and expertise from start to finish.
We specialise in a wide range of projects, including:
Hard Landscaping – Paving, resin bound surfacing, road and car park construction, bespoke timber and metal work, fencing and water features
Soft Landscaping – Tree and shrub planting, woodland creation, amenity seeding, wildflower seeding, highways planting and turfing
Environmental Improvements – Urban regeneration projects, park refurbishments and natural habitat creation
Civil Engineering – Drainage, roadway construction, pedestrian bridges and groundwork's
Grounds maintenance – Short and long term maintenance, sports grounds, highways and public parks.
Natural sports facilities
Blakedown Environment & Leisure Plc Serves The Following Areas
Find Blakedown Environment & Leisure Plc in
Blakedown Environment & Leisure Plc Branches