Time and date
CONSTRUCTION DIRECTORY
Fuelcard Expert

Contact Details
About Fuelcard Expert
The Fuelcard Expert can help you decide which fuel card best meets the specific needs of your business, allowing you access to cheap fuel.
Compare fuel cards accepted by major branded filling stations, including: BP, Esso, Diesel Direct (Keyfuels), Gulf, Jet, Morrisons, Moto, Murco, Shell, Somerfield, Texaco and Total.
Our free expert recommendations and independent advice will guide you through the selection process, making it simple and hassle free.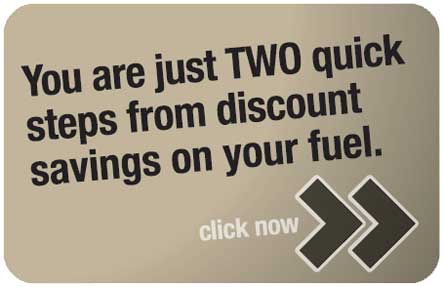 Why use a fuel card?
Discount diesel and petrol
Up to 4p a litre off pump prices
Delay paying for your fuel and enjoy interest-free credit
Reduce your administration
No cash involved - just controlled card purchases
Single invoice for easy VAT reclaim
Chip and pin facility on most cards
Know your price before you use - on request you can receive a weekly price notification
Access to eServices - manage your cards & access reports online 24/7
So, let The Fuelcard Expert help you to decide which fuel card will suit your business, with seven fuel card suppliers to compare and access to 1000's of pumps throughout the UK, there's bound to be one near you.
Start saving now on your fuel bills - visit The Fuelcard Expert today.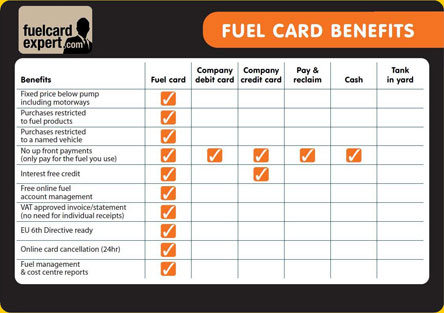 Fuelcard Expert Serves The Following Areas