Time and date
CONSTRUCTION DIRECTORY
Spirit Solar Ltd

Contact Details
Address
44 Portman Road
Reading
RG30 1EA
England UK
About Spirit Solar Ltd
Spirit Solar Ltd is an independent renewable energy experts specialising in the installation of high quality heat pumps, biomass boilers, solar electricity, biomass, CHP, solar hot water and rainwater harvesting systems.
The company works both in the domestic market and in the non-domestic market, installing systems on schools, community buildings, in farms and on warehouses and other commercial premises.
Our mission is to:
Offer expert advice on all aspects of renewable energy
Install high quality systems efficiently, cost effectively and in accordance with best practice
Play our part in working towards a low-carbon future
PV Solar Panels
Feed-in Tariff plus FREE electricity gives 10% plus return on investment over 20 years TAX FREE for individuals! You won't get that in the bank!
Domestic system typically provides 60% of annual electricity requirement.
Easy install within 1 - 2 days (domestic); 1-2 weeks (commercial)
Renewables: cuts the average domestic carbon footprint by 1.5 tonnes.
A 50kWp commercial system saves over 20 tonnes of CO2. Customers, stakeholders, children (schools) love it!
Sustainability: increases your property's Energy Performance Certificater rating, thereby increasing the value of the property value.
Protects you from rising energy prices
Reliable low maintanance technology
Solar Hot Water Panels
Free energy
Provide 60% of hot water requirement
Save ££££s if you are on OIL
Reduce your carbon footprint
Protect yourself from rising energy prices
Tax free Renewable Heat Incentive (non domestic now, domestic expected October 2012)
Heat Pumps
A heat pump is a must have for any new build technology and a very worthwhile investment for any existing property that is well insulated.
It's cheaper to run than a heating system powered by oil, wood, coal or electric. As long as the building is well insulated, it will also be cheaper than gas.
A system will knock between 1 and 2.5 tonnes off your carbon footprint, depending on the system size. If you are replacing electric storage heaters in a large property, the saving could be over 10 tonnes of CO2 each year.
Biomass Boilers
Biomass is an environmentally friendly and cost effective way of heating your home. As a guide the cost per kWh of delivered heat from a biomass boiler is around 3p - 4p. This compares to 6p - 9p for gas and oil (once boiler efficiency is taken into account).
Thus, whilst the capital cost of the initial installation is slightly higher than for a gas or oil-fired boiler, in the long term there are significant savings to be made.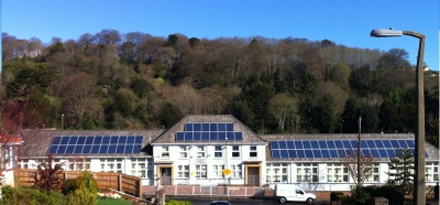 Combined Heat and Power
Produces 100% of space heating and hot water requirement, AND up to 30% - 40% of household electricity requirement.
Earn a non-taxable tariff of 11p per kWh of electricity produced.
Suitable for any property on mains gas, can also be used with bottled gas or LPG.
More efficient than an A-grade boiler.
Reduce your carbon footprint.
Protect yourself from rising energy prices.
Servicing
We offer a comprehensive servicing package for all technologies: solar PV, solar thermal and heat pumps.
It is always easier to service a system if we installed it in the first place. But even if we didn't, we will happily look at your system and sort out any problems that you may have.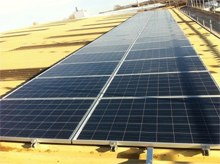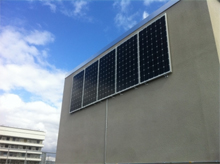 Spirit Solar Ltd Serves The Following Areas