Time and date
CONSTRUCTION DIRECTORY
archiTab Solutions Limited

Contact Details
Address
19 Main Street
Barton Under Needwood
Burton Upon Trent
Staffordshire
DE13 8AA
England UK
About archiTab Solutions Limited
We at ArchiTAB Solutions have over 10 years experience in the Computer Aided Design industry.
Therefore we feel that we can help you meet the demands that are required to be productive in the architectural and construction industry.
We specialise in CAD software that enables you to create architectural drawings accurately and efficiently, adapt them in 3D quickly, as well as transfer them between your colleagues in other formats. The digitizing tablet and pen allows for a fast and intuitive design tool, helping you to quickly get up to speed.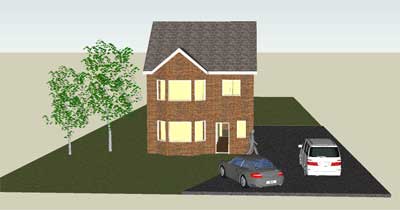 We offer a 1 Month Trial from £250 + vat, whereby you hire the Tablet and Software for one month then receive 80% of the trial fee back to help pay for the remainder of the system cost.
A one day onsite training session is also available to you, allowing you to maximize the potential of your new software.
ArchiTAB Architectural
Produces drawings using a great deal of automation, minimizing repetition while at the same time increasing efficiency and accuracy. Plans, elevations, sections and 3D models all created quickly and simply by using the tablet and pen.
ArchiTAB Timberframe
Create TimberframePlans that automatically generate individual Panel Drawings and a 3D model.
Bespoke Software
With ArchiTAB Architectural or Timberframe you may like what you see. But it may not meet your exact requirements.
At archiTAB we specialize in developing bespoke CAD systems.
Once we have an understanding of your product, working alongside you, we can develop a CAD system tailor made specifically to your needs.
Under Floor Heating


HVAC Solutions


Steel Framing


Roof Layouts


Modular Buildings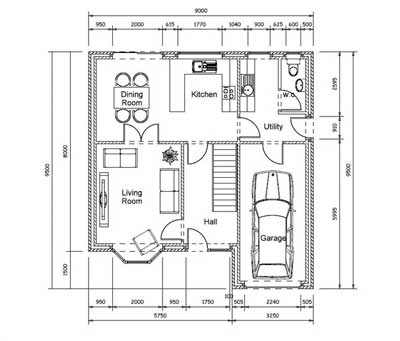 How it works
The centre of the tablet represent the screen.


Moving the pen around the centre moves the cursor on the screen.


Selecting commands from the tablet keeps your screen clear of unwanted menus.


Follow the command prompt at the bottom of the screen to guide you along.


Within a matter of minutes you are getting up to speed and producing quality drawings.
archiTab Solutions Limited Serves The Following Areas
Find archiTab Solutions Limited in