Time and date
CONSTRUCTION DIRECTORY
K J Tomlinson Ltd

Contact Details
Address
Welsh Croft Close
Nottingham
NG17 8EP
England UK
About K J Tomlinson Ltd
I formed my company over 20 years ago and have provided a high level of service to a wide range of customers within the Midlands area.
We have 4 muck shifters, all steel bodied, fitted with weighers, cameras etc.
We also have 4 insulated wagons which comprise of 3 eight wheelers and 1 six wheeler, all fitted with rollover sheets, grain hatches weighers, cameras etc.
To add to this we have one 6 x 2 grab truck, drop sided tipper with an Atlas 3008 crane with a clamshell bucket and all the relevant safety equipment.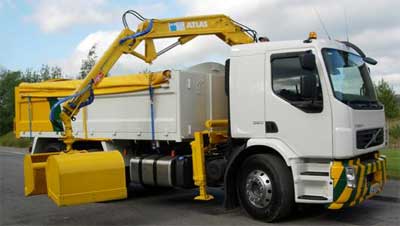 Safety is our priority and as a company we are fully compliant with Health and Safety rules and legislation and we meet or exceed all requirements.
All drivers have EPIC cards and are fully inducted with internal and external training. All drivers have been through a training session with the FTA on Drivers Hours Law and good haulage practice and have received Certificates from the Freight Transport Association. Added to this all drivers hold NVQ level one and two and are undergoing Level 3 currently.
We provide Muck Away services and have access to all manner of plant machinery including JCBs and 360s.
We move Gabion stone, recycled stone, rockery stone etc. with our steel bodied fleet and require tipping and sourcing aggregates for small and large contracts.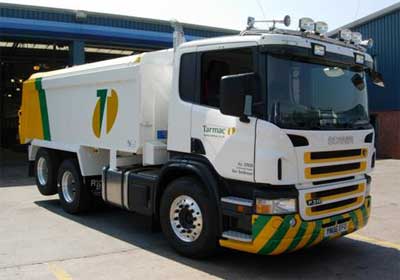 HGV Tech
Alongside our fleet of lorries we have a sister company, HGV Tech Ltd...
HGV Tech offer a full 24 hour callout and repair service for HGV's.
VOSA approved full maintenance agreements


Pre MOT checks


An MOT collection and delivery service


A large range of tyres fitted at very competitive rates


Road worthiness assessments


Fully trained and time served fitters


Public liability insurance held
Why bother to fill a skip when we can 'grab' it in less time.

Why bother to move waste by hand when we can remove over walls and fences...

We hold a full Environment Agency Waste Licence.

Why bother to go anywhere else when we can help...
Reviews & Testimonials for K J Tomlinson Ltd

October 08, 2017
Dodgy company! Avoid at all costs! Shoddy workmen and staff! Abusive behaviour & aggrevise when questioned.
K J Tomlinson Ltd.

1

out of

5

based on

1

ratings.
K J Tomlinson Ltd Serves The Following Areas
Find K J Tomlinson Ltd in