Time and date
CONSTRUCTION DIRECTORY
OfficeSTOR Limited

Contact Details
Address
11a Mill Common
Huntingdon
Cambridgeshire
PE29 3AU
England UK
About OfficeSTOR Limited
Based in Huntington covering Bedfordshire and surrounding areas including Cambridge, Bedford and Peterborough.
Products and services that offer space saving ideas for your business.
Our aim is to work closely with end users, project managers and space planners from conception to completion to understand their needs and provide a measured tailored solution, delivered on time, with as little disruption to their activities as possible.
To help increase the customer's awareness of the true cost of space and how investing in the right ideas can improve the efficiency and contribute to the overall profitability of the organization.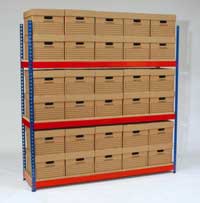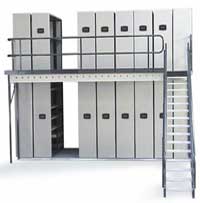 We specialise in all things mobile and the benefits movability can bring. For example mobile storage systems can store twice as much in the same space, Mobile tables offer flexible use of space for better meetings tailored to your audience's needs. Trolleys and steps make it easier and safer to move or reach things.
That is not to say that mobile solutions are always the answer, very often a mixed approach is best and we can help you there too. Our aim is to help you make the best use of space in your premises.
Storage ideas that work for you and your business...
Archive Storage Ideas
We can offer small or large solutions for inhouse storage or larger solutions for off site users. All designed to offer a tidy and well organised solution so you can access the data / materials when it is required.
Container Storage
Quick, convenient and secure storage using an on-site container. Less expensive than a traditional building, yet suitable for long-term use. Ideal for buildings whose floors aren't strong enough for mobile shelving.
Industrial Furniture
GBP ergonomics and Sono together make a winning combination when it comes to industrial furniture. Tried and tested with a reputation for quality from Scandinavia's leading manufacturer of ergonomic work places.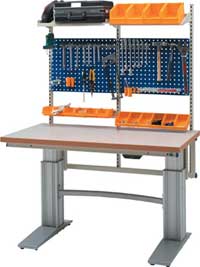 Mezzanine Storage
Avoid the rocketing costs and inconvenience of moving stock and staff to alternative premises by opting for a mezzanine floor.
Please visit our main website by clicking the logo at the top of the page, or click here to see some
Fact Sheets
detailing how we could help you and your business.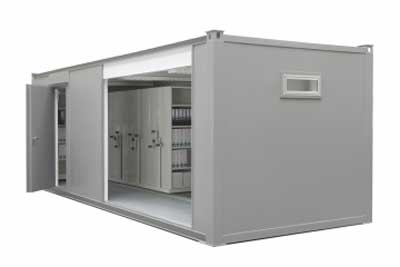 Videos
News
03/03/2016
OfficeSTOR is now appointed Premier Steelco Distributor for Cambridgeshire.
---

OfficeSTOR now offer a free consulation, site survey and CAD servive for businesses who want to improve their office enviroments. Creating work spaces that make YOUR staff feel appreciated and looked after. Whilst at the same time making best use of your space and offering best deals on office furniture.

We invite you to ask for a free consulation today, our techincal team will work with you to achieve the best office enviroment you deserve. Call 01480 458443
03/03/2016
OfficeSTOR Launches new Mesh Website to specialise in Mesh Security Doors and Partitions
---
Mesh Security Doors & Partitions, Storage & Filing Systems, Materials Handling Equipment, Industrial Furniture.

We won't be beaten on price: call 01480 458443 and find out how much you could save.

OfficeSTOR provide 100s of space saving solutions for people and products. Providing YOU with the right product to solve your storage need and help YOU perform better. We have a wealth of experience, which we would like to share with you. So if you have to store, move, work at, access or protect something give us.
03/03/2016
New Products at Great Value Prices
---
So if you have to store, move, work at, access or protect something, give us a call - But its all in the catalogue!

Click here to view the flip catalogue
Twitter Feed

Facebook Feed
OfficeSTOR Limited Serves The Following Areas
OfficeSTOR Limited Branches