Time and date
CONSTRUCTION DIRECTORY
Engineering Technology

Contact Details
Address
Unit 20, Hadley Park Road Industrial Estate
Hadley
Telford
Shropshire
TF1 6PY
England UK
About Engineering Technology
Engineering Technology - Iron Gates, Shrewsbury, Telford, Wolverhampton

Commercial & Domestic Gates
At Engineering Technology we specialise in the design and manufacture of wrought iron gates throughout Telford, Shrewsbury, Wolverhampton and the surrounding areas. Our iron gates are made from solid cast iron using both traditional and modern techniques ensuring that the wrought iron gates we produce for you are of the finest quality at a price you can afford.
We have a range of designs that you can choose from or we can create a bespoke design for you and your requirements. In addition we also offer a range of finishes that you can choose from including a raw, primed finish (requires painting after delivery), galvanised and painted (range of colours available) or galvanised with a powder coating (range of colours available). Our specialists can advise you on the best finish for your requirements.
Fencing & Railings For Commercial & Domestic Property
Engineering Technology are fully equipped to produce metal fabricated fencing and railings to match or compliment your wrought iron gates. For more information please contact us.
Automated Gates
The metal gates we produce are very versatile and can be automated in a variety of ways depending on your requirements and budget. Automation solutions can either be hidden, underground systems or more economical, visible, rear mounted systems. These systems can either be electromechanical or hydraulic.
An electromechanical system offers a more economical solution for residential or lightweight gates. Whereas, a hydraulic system, although more expensive, is perfect for heavyweight, industrial and intensely operated gates.
For advice on the best automation for your gates please contact us – one of our team will be happy to advise you.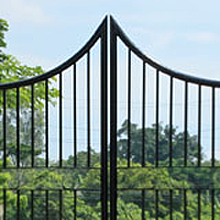 Sliding Gates
Due to space limitations, it is not always possible to automate gates with a conventional swing motion. At Engineering Technology we can also provide sliding gate solutions allowing you to automate your gates even when space is limited. We can either automate one gate or two gates depending on your preference and requirements.
Our Services Include:


Fabrication
Mezzanine
Gates
Fencing
Railings
Biomass Boilers
Accumulator Tanks
Pressure Vessels
Fire Escapes
Spiral Staircases



In-House Equipment:


Full CNC Machine Shop


CNC Plasma Machine


Pyramid Rolls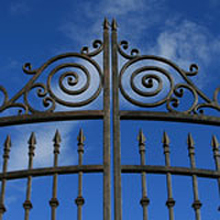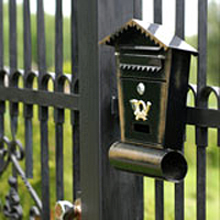 Engineering Technology Serves The Following Areas