Time and date
CONSTRUCTION DIRECTORY
Crofton Design

Contact Details
Address
3rd Floor
38 southwark Street
London
SE1 1UN
England UK
About Crofton Design
Crofton Design consulting engineers provide structural, mechanical, electrical and civil engineering design for the construction industry.
Established 10 years ago, we provide dedicated engineering design services across all sectors, specialising in:
Healthcare
Education
Commercial
Residential
Our commitment to innovation, sustainability and energy efficient engineering sets us apart in our field – providing our clients with the right solution for their needs.
With offices in London, Tonbridge and Newhaven, we are ideally situated as one of the south east's leading engineering consultancies.
Our Philosophy
To deliver consultancy services with excellence, enthusiasm and the personal involvement of the Crofton Design partners.
Within Crofton Design there is a strong emphasis on providing new solutions and adopting an environmentally sensitive approach, whilst at the same time ensuring designs are practical and workable on site.
Building Services Engineering
We aim to ensure the seamless integration of building services elements within the built form without compromising space, aesthetics or functionality. To deliver economic and sustainable solutions, we work in close partnership with the client, designers and project team.
Crofton Design offers professional advice on a full range of building services including:
Airflow and thermal modelling
Audits & Surveys
Feasibility Surveys
New build and refurbishment mechanical and electrical engineering
Public Health Engineering
Lift installation
Pools and specialist applications
Cost advice
Maintenance scheduling
Specification compliance monitoring
Structural Engineering
Our prime objective is to provide clients with the most appropriate structural solutions in terms of form, appearance, buildability, materials and cost. We believe that early engagement with the project team to review aspirations, to consider options and to devise solutions is key to achieving the desired development. Throughout the design and construction phases of the works we monitor our services to ensure that quality standards are fulfilled, budgetary control is achieved and programming deadlines are met to ensure successful delivery of a project.
Crofton Design are able to undertake an extensive range of structural engineering services including:
Site Assessment
Feasibility Studies
New Build Design
Alterations and Refurbishment Works
Historic and Restoration Projects
Foul and Surface Water Drainage
Minor Bridges
External Works
Structural Surveys and Investigations
Structural Assessment
Strength Evaluation
Monitoring of Structural Movement
Disability Discrimination Acts Alterations
Specification Compliance Monitoring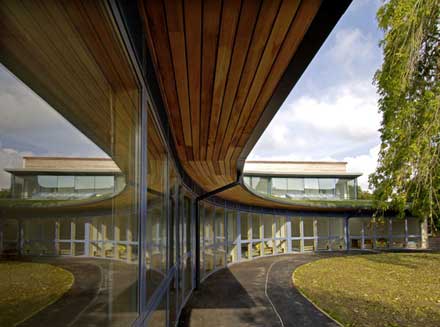 Building Physics
Crofton Design have, since the formation of the company, understood the vital importance of creating spaces in which the services and ventilation strategies are integrated into the architectural scheme at an early stage.
This is best achieved if a comprehensive analysis of the buildings thermal and ventilation performance is undertaken, and the strategies iteratively honed.
This is further a necessary tool, especially at a time when Governments worldwide are legislating to reduce carbon emissions and thereby limit the greenhouse effect, and to tackle the growing problem of dwindling fossil fuel resources.
Crofton Design use both the IES Virtual Environment – Thermal and Airflow Modelling and HEVACOMP Thermal Simulation, software packages to inform the design process, managed by our engineers experienced in the implementation of low energy and sustainable systems.
The software assesses the effectiveness of a building and its energy systems enabling informed decisions to be made at the right time.
Crofton Design Serves The Following Areas