Time and date
CONSTRUCTION DIRECTORY
Environmental Innovations Ltd

Contact Details
About Environmental Innovations Ltd
Environmental Innovations Ltd was established in 2007 to deliver a unique and cost effective service to the business community. We help businesses of all sizes to satisfy their legal obligations under the various Environmental mandates that now empower Environmental Enforcement Agencies globally to inflict almost limitless financial damage to business balance sheets as remedy for any environmental damage that arises as a consequence of accidents involving spilt chemicals, waste, sewage, oils, foods stuffs, bio hazards, firewater, etc.
Our Board of Directors have over 50-years combined experience working in both the Engineering and Environmental Sectors. The company's Chairman Mr Brian M Back is a Chartered Engineer, Fellow of the Institute of Engineering Technology, member of the British Hydrological Society, member of the Institute of Directors and was the founder of one of Europe's leading suppliers of applied wireless sensor and remote environmental monitoring technology which is now part of a FTSE250 company. He has to his name a string of patents and inventions covering a diverse range of environmental applications including foodstuff protection, railway safety, environmental monitoring, pollution control, spill and pollution containment, water sampling, flow detection and Legionella monitoring. The company's Managing Director Mr David Cole is also an accomplished inventor, again with patents to his name, and is publicly credited with the invention of the original Envirovalve and now the latest generation of in-drain pollution containment systems including the patented Flapstopper™ and Telestopper™.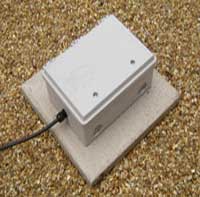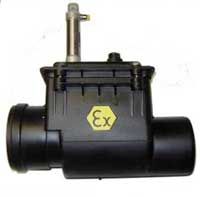 Both design and manufacture is conducted in-house in the UK, permitting us to offer bespoke solutions at relatively short notice. Manufacturing is conducted to ISO9001 standard in a 6,000 square feet facility located on the outskirts of North East London.
We are actively involved with UK Spill, APEA (Association of Petroleum and Explosives Administration), BHS (The British Hydrological Society), IET (Institute of Engineering Technology), SWIG (Sensors in Water Industry Group) and work closely with the Environment Agency and SEPA.
Suspension/Hanger Bracket system to eliminate the need to enter the drains to install systems thus reducing the installation and service costs.


Generation 2 - low pressure bladder inflation system to ensure exemption from the rigors of the Pressure Directive that applies to compressed air cylinders due to the safety concerns over their behaviour in a fire.


Industry first - ATEX Zone 2 certified version of the hanger brackets for petro-chemical and sewer deployments.


Flood control - Loostopper™: a compact device for sealing off toilet bowels to prevent backflow from sewers entering buildings.


Wall Mounting - Emergency call box for the Telestopper™ permitting it to be mounted alongside a fire extinguisher on site.


Vehicle Mounting - Emergency box for the Telestopper™ permitting it to be mounted alongside a fire extinguisher and spill kits on trucks.


Lockable and Patented Flap Valve - to permit containment on sites where there is a risk of both backflow and spills.


Automatic low flow drain sampling system.


ATEX Zone 1 containment system for bio-diesel for retrofit to oil interceptors.
Environmental Innovations Ltd Serves The Following Areas
Find Environmental Innovations Ltd in