Time and date
CONSTRUCTION DIRECTORY
GVCT (UK) Ltd

Contact Details
Address
Comet Studios, De Havilland Court
Penn Street
Buckinghamshire
HP7 0PX
England
About GVCT (UK) Ltd
Renting a container is EASY and LOW COST with GVCT
... And there are literally hundreds of different uses that you can put it to. We have customers who use shipping containers as secure storage for tools and materials on building sites, as overflow storage when large shipments arrive and as temporary storage during office moves. And containers are easily modified to be turned into semi-permanent stock rooms, equipment workshops, site offices and even staff rest rooms.
Using shipping containers isn't limited to businesses. We have many domestic users, too. You can use a container in the same way that you'd use any secure outbuilding, shed or other storage/workshop, except that it is very cheap to rent and can be easily sited exactly where you want. And when you've finished with it, just give us a call and we'll take it away within three days.
Rent A Container
GVCT are the experts in container rental and work with many first-time renters. We'll talk you through the process in plain English, answer all of your questions and give you a firm price and delivery date.
Our 5-STEP process makes selecting the right storage container a breeze:


Choose the location
Choose the container size
Choose end/side opening
Choose accessories (if needed)
Contact us for pricing and delivery dates

What could be simpler?
We can only give you a specific price for your proposed rental when we have discussed it with you, so please do not hesitate to contact us with your requirements. Call our rentals team on 01494 718140.
We have a full range of accessories that we can fit/provide as part of the rental agreement, including ramps, shelving, painting in your specific colour/livery, etc. Please contact us for pricing options.

Buy A Container
GVCT UK have new and used 10ft, 20ft, and 40ft storage or shipping containers available for sale nationwide, including special build containers.
GVCT UK are one of the largest importers of new shipping containers in the country, supplied directly from our parent company in China.
If you know what container size and type you require, then our specifications page will give you full details and dimensions. If you are unsure, please call our office and one of our sales team will be able to help you.
Container Sales and Rental – Our Speciality
GVCT has been trading in the UK since 2001 (known as GVCT from 2009 onwards). But we can trace our shipping-container heritage back to 1995, when our parent company, Grand View Development, was registered in Hong Kong.
In 2007 Grand View Development changed its name to UES International (HK) to better reflect its growing global business. UES International now has presence in Australia, China, Europe, India, Japan, Korea, Singapore, South America and the USA.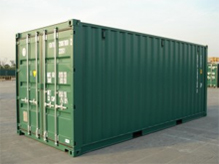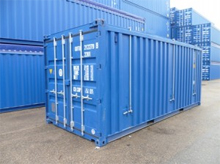 Reviews & Testimonials for GVCT (UK) Ltd

August 01, 2016
Thank you for the prompt delivery of the additional 2 new 20ft shipping containers to our self storage site in Oxfordshire. We will definitely continue to buy more from you as our business expands
Testimonial by
Andrew Logan , MD of Oxfordshire Self Store

May 24, 2016
Thank you GVCT for your attention to our specific requirements. The container was exactly as described and your delivery driver was extremely helpful and courteous.
Testimonial by
By Gillian Price , School Secretary
GVCT (UK) Ltd.

5

out of

5

based on

2

ratings.
Gallery
Click to close
Products & Services
Container Rental Services
40ft Container
20ft Container
10ft Container
Shipping Containers
Storage Containers
Container Rental
Container Sales
Containers
GVCT (UK) Ltd Serves The Following Areas