Time and date
CONSTRUCTION DIRECTORY
Shaw Security

Contact Details
Address
The Gable
5a Beaconsfield Road
Bromley
Kent
BR1 2BL
England UK
About Shaw Security
Welcome to Shaw Security
In today's society, security on commercial and domestic property is becoming increasingly essential. We specialise in the supply and fit of high-quality, multi-point locking security doors, security shutters, roller shutters, garage doors and security gates. We pride ourselves on the quality of our customer service and knowledge of our products, making sure you get the best security solution for your surroundings.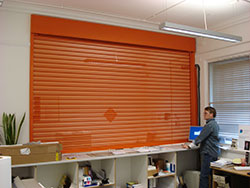 Taking Care Of You
Shaw Security has a long history of offering high-quality security products in both the domestic and commercial sector, where we work alongside architects and project managers. Over the past twenty five years we have taken these services to new levels in response to the changes in customer demands and the increasing need for security products. We have recently introduced a comprehensive servicing option which prolongs the life span of each security shutter.
ServicesWe aim to:
Build long-term relationships with building firms and project managers.
Provide cost-effective security solutions without compromising on quality.
Meet availability budgets and minimise disruption for our customers.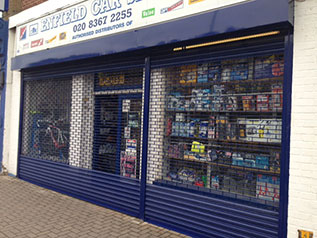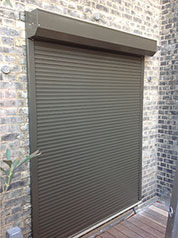 Area Of Coverage:
Shaw Security have a wide area of coverage for our services. Some of the main areas we have worked in are Croydon, Bromley, Crystal Palace, Weybridge, Bracknell, Hillingdon and all over London.
Roller Shutters:
We have a wide range of made-to-measure roller shutters available, manual or electric, operated via key switch or remote-control unit. We have a number of roller shutter styles to offer; the most popular tend to be Galvanised Steel, Perforated Steel or Tube and Link, which is then powder coated to the customer's choice of colour.
Our Security Shutters have no visible hinges or operating system and require very little maintenance, if any, and will never need to be painted. Due to the way our security shutters are made, you get a snug fit around the entry, therefore protecting against the elements. This also means that potential intruders will be deterred.
Tested to EN13241-1:2003
Contact us anytime to discuss your security needs or to answer any questions that you may have. Let us help you choose the correct shutter for your location. 020 8313 35 35.
Solid Steel Roller Shutters:
Solid security roller shutters for industrial and commercial premises are available in either single phase or 3 phase electrical outputs, manually by hand or with the use of a chain for larger roller shutters. The roller shutters can have different control options, key switches, rocker switches, push buttons, or remote-control fobs may be used to operate the roller shutters.
Select 'Solid Shutter' in the quote form at the bottom of this page for the style shown above.
Perforated Roller Shutters:
Perforated roller shutters are constructed from 20 gauge steel laths, which are then perforated with either circular or oval holes to provide excellent vision without compromising on strength.
After powder coating has been applied, the perforated roller shutters are very tactile and smooth. Ideal for shop fronts, allowing your window displays 24hr vision from potential customers.
Tube and Link Roller Shutters:
Tube and Link roller shutters provide outstanding security for your premises; Tube and Link shutters allow excellent vision and do not block out daylight. Ideal for window displays, commercial car parking facilities and bars.
Tube and Link roller shutters have steel tubing at their core, with aluminium casements which embody each section. This option can be powder coated to a BS or RAL number, making each roller shutter blend into the existing surroundings.
This system can also be installed on the inside of shop windows, therefore making very minimal changes to the look of your premises.
Polycarbonate Roller Shutters:
Details of our comprehensive servicing plan can be found on our 'Servicing' page.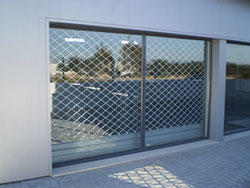 Gallery
Click to close
Shaw Security Serves The Following Areas
Shaw Security General Description
security doors kent high security doors kent steel security door kent multi point locking systems kent Automatic security doors kent Two part steel frame kent