Time and date
CONSTRUCTION DIRECTORY
Oake Doake

Contact Details
Address
Hythe Cottage
Eastbourne Road
Godstone
Surrey
RH9 8EH
About Oake Doake
Traditional Oaks Doors, Windows and Tables
Oakedoake specialises in the design, manufacture and fitting of traditional reclaimed oak doors, windows and tables. We are a small family business where service means everything and each customer's individual needs are our challenges.
We specialise in period and architecturally interesting properties, so no two jobs are the same. Our service is perfect for anyone looking to do house restoration since we use reclaimed oak as well as new treated new wood. We take great pride in being flexible enough to deal with pretty much any wood house restoration project.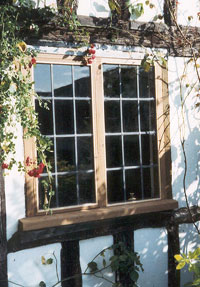 The personal Oakedoake touch
If you are doing house restoration on a Victorian, Jacobean or Elizabethan building, it is very important you have that personal touch. As a family business, we are capable of looking at each job on a very individual level. We can tailor-make high quality fixtures and fittings that not only match exactly the physical dimensions of the project but also blend with the design and style of the whole. Since we buy in and use reclaimed oak, the work will fit in perfectly with the original features and work done on the house. Our products are provided in a range of finishes including fuming, shot blasting, different shades of wood stain, waxing and oiling. Oakedoake hand forged hinges, latches and rose head nails are provided and will enhance all our traditional designs.
What is the difference between Reclaimed Oak and new?
Oakedoake's Reclaimed Oak is mainly recovered from dismantled barns or other disused wooden buildings and as such, once worked on, our wood is hardly distinguishable from the original woodwork on the building. We only use wood that is in good condition and treated against wood worm and therefore it retains its strength incredibly well over time. Our method therefore as described has become a very accepted ecologically friendly way of building. However you can also commission work to be done from new wood which is treated and designed to look perfectly in era. This is cheaper due to availability.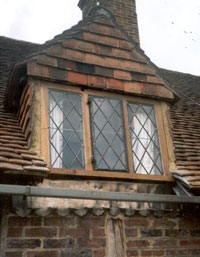 New and Reclaimed Oak Doors
With over 50 designs to choose from there'll be something to satisfy your needs, and if there isn't - we simply design and build a unique product for you!
Reclaimed Oak Windows
We offer a service to design, build and install windows to either replace existing designs or we can help to plan a design, which will match the architecture of your property.
Reclaimed Oak Tables
We provide a range of quality, made-to-order Jacobean oak tables and Elizabethan oak tables. We can design to your specific specifications with a quality finished to fit whatever design catches your fancy. From full oak dining tables to designer small side tables, we are able to build anything you want.
Other Services
As well as the standard products we also provide a range of custom built Storm Porches, Oak Cupboards, Oak Book shelves, Oak Shutters, Oak House Signs, Oak mirrors and Oak coat racks. If you have anything else that you want custom made please give us a call.
Oake Doake Serves The Following Areas