Time and date
CONSTRUCTION DIRECTORY
Glazing Innovations Ltd

Contact Details
Address
6 Barnes Close
Brandon
Suffolk
IP27 0NY
About Glazing Innovations Ltd
The team at Glazing Innovations would like to welcome you to our company, the services we provide and the benefits of utilising our website for all your architectural glazing enquiries.
As a company we primarily offer a full design, manufacture and installation package on both standard and bespoke architectural glazing packages. We often utilise many of the standard architectural glazing systems available in today's market (frameless glazing, structural glazing, patent glazing/curtain walling and shuffle glazing), however we also possess the ability to design and develop system details to meet an individual contract's requirement. We provide our services to both the domestic and commercial sectors.
Glazing Innovations represents a fresh approach to architectural glazing. The company has been uniquely established to develop bespoke architectural glazing details to meet a contracts technical and aesthetical requirement. By specifying our products and services, our clients have frequently recommended our company to others as a great alternative to the services and products often provided by our competitors.
Our company utilises over 50 years' senior management/director experience in architectural glazing and we pride ourselves upon our ability to perform to programme and within brief. By specifying our products and services, our company will offer professional advice throughout a contract's progression. We are often asked for our assistance during the pre-tender/planning process and asked for our consultation over old/poorly installed glass structures.
Bespoke
Bespoke Glass Rooflights, Skylights and Atriums provide an excellent method of introducing natural light into any room that permits. Glass rooflights tend to be less obtrusive than windows and facades and offer greater flexibility when designing a room's general aesthetics.
Skylights
Balustrade
Canopies
Partitions
Facades
Conservatories
The terms glass rooflight and glass skylight are normally used to describe the same product (a relatively small glass atrium roof). The term glass atrium is normally used to describe a much larger glass roof application. Our bespoke glass rooflight, glass skylight and glass atrium designs are developed to meet an individual contract's aesthetical and technical requirement.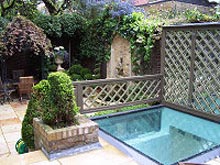 Consultancy
As a company, we are not just here to sell our products and materials. Even though these areas are inherently where the 'easier' finances are made. We believe it important that an architectural glazing contractor should be willing to share its experience for the general benefit of the trade.
We are therefore willing to assist at any level and where site investigations and general consultancy are required; we will subcontract our technical capacity accordingly.
The team at Glazing Innovations pride ourselves on our technical understanding of architectural glazing, the breakage characteristics of glass, weep water management and suitable remedial planning. We are often asked to provide a full consultancy report accordingly.
Architectual Glazing Maintenance
An important consideration when specifying architectural glazing is to ensure that that structure can be sufficiently maintained. Maintenance considerations when dealing with architectural glazing typically include:-
Glass Breakage/ Replacement
Glass and Framework Cleaning
General Maintenance of Seals, Gaskets and Hardware
System Component Replacement
Leak Remedial Works and Repair
Fabrications
As with many trades within the construction industry our primary contract supply fluctuates seasonally. To maintain our skilled workforce, we also offer a subcontract fabrication facility to offer both architectural glazing companies and similar industries our services. Our factory has been specifically designed to undertake specialist aluminium fabrications.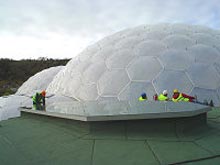 Glazing Innovations Ltd Serves The Following Areas