Time and date
CONSTRUCTION DIRECTORY
Enviro Cool Maintenance Uk Ltd

Contact Details
Address
Unit 1 Old Hall Farm Business Park
Crowland Street
Southport
PR9 7RJ
England UK
About Enviro Cool Maintenance Uk Ltd
Enviro Cool is committed to supplying only quality products and services, backed by our competitive prices. We aim to provide excellent one-to-one customer relations-often hard to achieve in today's hectic business world.
We take pride in our work and make sure that any finished product is professionally supplied and fitted to the highest of standards.
Safeguarding ourselves is of great importance, that's why we will only install quality products with which we are definitely satisfied. Enviro Cool does not use imported refrigerant, all refrigerants are purchased from recognised distributors within the UK.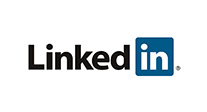 Our Mission Statement
To understand what the customer wants and expects from us.
To give the very best possible advice and service
To supply the best equipment and to install to the highest of standards at the best possible price.
To follow up with a second to none after sales service.
We are "Never knowingly beaten on price or service"
Air-conditioning
We specialise in installing and maintaining air conditioning for homes and businesses. Here are a few typical examples:
Ceiling cassette units
Wall mounted units up flow
Floor mounted up flow units
Ducted ceiling void fan coil units
Close control computer/server room units
If you are looking to have air conditioning at your site then please contact us to discuss your needs and we will visit your site at earliest convenience. Enviro Cool is committed to supplying quality products and services. If you are situated anywhere in the UK and are considering having air conditioning installed then please contact us.
Refrigeration
We also install and repair many different types of refrigeration equipment. Our customers range from bars, breweries, restaurants, schools, hotels and hospitals. Enviro Cool is very proud to be involved in the recycling of air-conditioning and refrigeration equipment. We are geared up for removing and recovering old out of date refrigerant and disposing of it in the proper manner.
Customer services
We are a family run business and all three directors are involved in every stage of the installation process. This insures that every installation is completed to the highest of standards and delivered on time. We are able to offer competitive pricing for all parts of our business portfolio. We pride ourselves on a professional and helpful service, from the first point of contact through to job completion.
We are very customer conscientious. We will always listen to what you require and put our suggestions forward. We believe in keeping things simple without complication.
With every quotation we will supply a simple computerised drawing of proposed installation or if required we can also overlay drawing on to CAD format for plans to be submitted.
We offer 24 hour service package to all our clients whether you have had the system installed by us or not. We are able to offer this service on new or existing equipment. We can tailor each package to suit each individual client, where we offer the following:
24 Hour Emergency Call Out
Service
Maintenance
Repair

Enviro Cool Maintenance Uk Ltd Serves The Following Areas
Find Enviro Cool Maintenance Uk Ltd in