Time and date
CONSTRUCTION DIRECTORY
Architectural Lead and Metalwork

Contact Details
Contact
Mr Allan Anderson
Address
Unit 4 Dominion Works
Freshwater Road
Dagenham
Essex
RM8 1RX
England uk
About Architectural Lead and Metalwork
Architectural Lead & Metalwork produce ornamental products as well as being a roofing company who specialise in 'restoration' and 'new build' using the following materials: - Lead - Copper - Zinc - Stainless Steel - Slate - Aluminium.
We also manufacture rainwater goods and ornamental castings.
Architectectural Lead & Metalwork has been in business for just over 12 years, and Allan Anderson has used his skills and craftsmanship gained from 30 years experience working in hard metals on-site, to achieve some of the most traditional and modern designs found on buildings in and around the country.
We approach the supply and construction of high quality, traditional fully supported Copper, Zinc, Aluminium and Stainless Steel roofing as true professionals.
We are a company with a proud tradition of providing restoration and roofing services to the highest possible standards. Architecturally-driven, we have completed projects to the highest specifications on many historic buildings.
As members of the Lead Contractors' Association, our work is regularly inspected to ensure we are upholding industry standards. We have been awarded an 'excellent' grading by the association's vetting committee. We also make and install ornamental lead rainwater goods.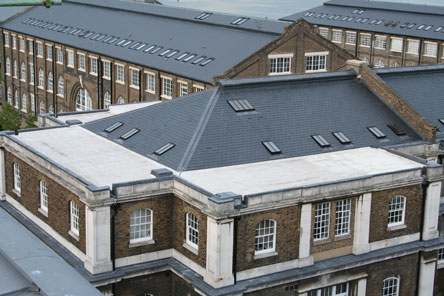 Architectural Lead and Metalwork Serves The Following Areas