Time and date
CONSTRUCTION DIRECTORY
Freeman Construction Services Ltd

Contact Details
Address
Stable Office
Hawthorn Farm
Hawthorn Hill
Maidenhead
SL6 3TA
Berkshire
About Freeman Construction Services Ltd
Freeman Construction Services Ltd are a team of experienced building estimators, cost planners and quantity surveyors with a broad and far reaching knowledge of the building industry.
We provide a complete and bespoke Tendering and Estimating service to both the commercial and domestic market sectors.
Our ultimate aim is to provide all Clients financial comfort whilst maintaining a commercial 'edge' and certainty of cost prior to construction activities commencing.
Our Valued Clients Include:
Major Building Contractors
Medium to Small Building Contractors
Architects
Quantity Surveyors
Developers
Home Owners
Whether you are competing for work, or in the enviable position of negotiating on a one-to-one basis or even a property/land owner we at Freeman construction Services Ltd can assist you in evaluating the true construction costs.
Freeman Construction Services Ltd have specific experience in the Tendering and Estimating field and are not other industry professionals fulfilling the 'estimator' role.
At Freeman Construction Services Ltd, we feel respect is earned through effective communication, presentation of figures and demonstration of commercial acumen.
Our core day-to-day activity is in the business of preparing fully analytical breakdowns of construction costs associated with specific projects in an accurate and commercially minded manner.
Each and every project is considered on an individual basis and priced accordingly. We recognise that all projects have their own specific qualities and need to be approached in the most appropriate way.
Our cost reporting procedures are completed to an industry adopted standard format for clarity to all prospective viewers.
We have great experience working alongside End Users, Architects, Engineers, Local authorities etc and recognise that a team approach to construction projects is essential to fulfil the Client's aspirations.
Our core main activities are:
Competitive Tendering and Estimating
Negotiated Contracts
Cost planning
Budget Costing
Value Engineering
Tender Adjudications and Review
Post Tender Audits
Preparation of Builders' Quantities
Evaluation of Internal Tender Procedures
With so many 'hybrid' procurement methods and contracts in general circulation we welcome the opportunity of discussing alternative relevant services to those listed above.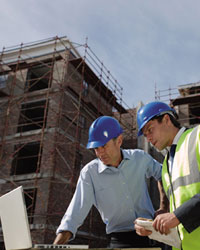 The principles of establishing true construction cost are consistent whatever the type of project you are addressing.
We have vast wealth of experience in-house and also a wide network of other industry professionals available to us if required.
Whether you require us to adopt your internal estimating procedures or want us to utilise our own internal standard forms we assure you that the quality of our services will remain consistent throughout.
At Freeman Construction Services Ltd, we believe that the assimilation of a robust and accurate budget at the inception stage is crucial.
Freeman Construction Services Ltd operates an industry known computer aided estimating package that is fully conversant with Microsoft products. All reports can be produced using our system and downloaded to either a PDF file or excel worksheet as required. However, we recognise that all methods need to be robust and flexible enough to suit any situation.
If the projects are 'Design & Build', 'Specification & Drawings' or fully designed and measured etc we at Freeman Construction Services Ltd have the relevant experience to help.
Freeman Construction Services Ltd Serves The Following Areas
Find Freeman Construction Services Ltd in