Time and date
CONSTRUCTION DIRECTORY
Alpha Fence

Contact Details
Address
The Granary
Ty Coch
Abergavenny
Monmouthshire
NP7 9LA
Wales
About Alpha Fence
Who are we?
AlphaFence is a Fencing Contractor, which means that we put fences up - all types of fencing and gates for sports and security applications throughout the UK.
What do we do?Security Fencing
Electric Security Fencing; Palisade Fencing; Single Wire Mesh Panels (3D); 358 Prison Mesh; Expamet Fencing; Vertical Bar and Ornamental Steel Railings; Razor Wire; Anti-Scaling Systems; Weldmesh, Chainlink; Bin, Bike & Gas Storage Cages; Swing & Sliding Gates, Mobilane Green Screen Living Panels.
Palisade Fencing
Electric Fencing
Mobilane Green Screen Living Panel
Twin Wire Panel Fencing (2D)
Single Wire Panel Fencing (3D)
358 Prison Mesh Panel Systems
Expanded Metal Fencing
Vertical Bar Railings
Bow Top & Hoop Top Railings

Ornamental & Custom-Made Bespoke Railings
Handrails, Guardrails, Pedestrian Guide Rails
Swing Gates
Sliding Tracked and Cantilever Gates
Rising Arm Traffic Barriers
Timber Acoustic Fencing & Vertical Boarded Fencing
Timber Knee Rail
Timber Panels, Trellis & Pergolas
Bin, Bike & Gas Bottle Stores
Sports Fencing
Twin Wire 868 & 656 Panel Systems; Weldmesh; Chainlink; Ball-Catch & Roof Netting; Plywood & 358 Rebound Systems; Timber Kick Boards; Cricket & Tennis Practice Cages; Retractable Dividing Nets; Drag Mats & Boot Brushes; Demountable Netting; Spectator Buildings.
Ball Catch Nets
Dividing Nets
Twin Wire 200 x 50 Panel Systems
Twin Wire Rebound (66 x 50) Panel Systems
358 Rebound Mesh
Weldmesh
Sport Rebound Boards
Kick Boards

5-a-Side Centres
Roof Nets
Spectator Railing
Combination Drag Mat & Brush
Heavy Duty Boot Brushes & Decontamination Units
Sports & Play Equipment
Spectator Buildings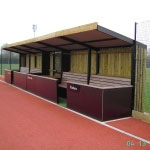 Maintenance
We offer a unique fencing inspection, repair and maintenance service for schools and local authorities.
Why choose us?
We have 20 years experience in the fencing industry; trained and professional staff; we offer a guarantee on everything that we do; and are happy and enthusiastic about our work.
Give us a call:
01873 880784
|
07790 665054
or visit our
website
Alpha Fence Serves The Following Areas