Time and date
CONSTRUCTION DIRECTORY
JRoberts Bronze Components Ltd

Contact Details
Address
St Peg Lane
Cleckheaton
West Yorkshire
BD19 3SL
England
About JRoberts Bronze Components Ltd
Our family business is an independent private company with many long serving employees. Great pride and satisfaction are taken in giving personal first class service to all our customers both at home and in the U.K. and overseas.
From its conception in 1911 - we became a limited company in 1939 -the company has steadily developed with continuous additions of plant and machinery so that today we have a 22,000 square feet purpose built modern factory housing a superb collection of specialised engineering equipment producing full precision machined plain bronze bearings of the highest quality to customers' exact requirements.
There are many assemblers and/or manufacturers who previously manufactured their bronze parts ''in house'' but now prefer to sub contract their requirements to the experts - J. Roberts Bronze Bearing Components Ltd. So if you want quotations for any PLAIN BRONZE bearing components, fully machined to your own drawings or samples, please write, telephone, call or fax to J. Roberts Bronze Bearing Components Ltd. Alternatively we can make arrangements for one of our sales staff, area representatives or (for overseas customers) local agents to call at your address.

Production
Our machine shop has been evolved to cover every aspect of engineering which may be required to produce your precision bearing components in small or large quantities up to 5000 per week. We have modern and C.N.C. machines and other specially designed automatics each with its own specialised application. Our Quality Control and Inspection Department, equipped with the very latest electronic testing instruments, has the formal approval of many international manufacturers who insist on the finest available guaranteed components and all our commercial work is still subjected to our internal quality control with thorough checks on tolerances and surface finishes.
Materials
Materials supplied will be to your own required specification. Continuously cast materials are normally used for plain bushes up to 160mm diameter. Centrifugally cast, shell moulded or sand castings are normally used for flanged bushes and diameters over 160mm. Extrusions and forgings are used for Aluminium Bronzes, Brass and Manganese Bronzes.
Specification Test Certificates are available when required. Heat Treatment to your own required Brinell or Rockwell standard can be arranged. The Table on our website gives an indication of most of the popular bronzes we can offer, showing the British Standards with some of the overseas equivalents. There are other bronzes we can offer. Please tell us your required specification.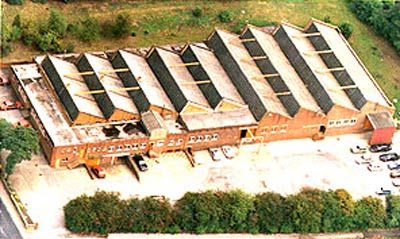 JRoberts Bronze Components Ltd Serves The Following Areas
Find JRoberts Bronze Components Ltd in