Time and date
CONSTRUCTION DIRECTORY
JNP Group (HO)

Contact Details
Address
Link House
St.Mays Way
Chesham
Bucks
HP5 1HR
England
About JNP Group (HO)
JNP Group consulting engineers provides a multi disciplinary service of Civil Engineers, Structural Engineers, Geo-environmental Engineers, Traffic Engineers, and Flood Risk Engineers to the construction industry.
We have the expertise and reputation to deliver cost effective & innovative engineering solutions and are proud to have full ISO9001/2000 accreditation.

Work is undertaken in the following sectors:
Residential
Industrial
Commercial Retail
Leisure
Education
Healthcare
Drainage
Highways & Traffic
Railways & Underground railways
Contaminated land
Waste Disposal
Flooding
Reclamation & remediation of contaminated and derelict land.
Geo-environmental site investigation
Click here for our range of Engineering Services.
JNP Group consulting engineers have developed an expertise and reputation for cost effective and innovative engineering solutions to the many problems posed by the development of complex and hazardous sites, which increasingly form the majority of available opportunities.
Consulting Engineers
We offer specialist consulting services from qualified Engineers experienced in the fields of construction defects, subsidence, fire damage.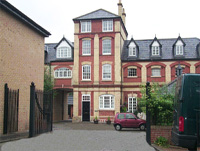 Services:
Pre-purchase site appraisals
CDM Co-ordinator
Party wall surveyor and awards
Structural inspections and appraisals
Civil engineering inspections and appraisals
Assistance with litigation
Expert witness reports
Building maintenance
Project management
Demolition
Lifts and Escalators
Civil Engineers
The JNP Group team of Civil Engineers can assess all civil engineering requirements for roads, sewers, surface water attenuation, water course management & bridges, with skills to produce cost effective solutions and define the limit of developer's responsibilities.
Flood Risk Assessment
We provide flood risk assessments for projects ranging from single infill housing to major supermarket developments. These include strategic flood reviews, fluvial & tidal flood estimations, single and multi-catchments conditions and surface water drainage strategies.
An early review of flooding issues avoids planning delays. FRA's are required for:
All sites within or part within Flood Zone 2 & 3
If the site is greater than 1 hectare
Also – can be used to gain points within the "code for sustainable homes"

Geo-Environmental Engineers
We provide a highly specialised geotechnical and environmental service to a diverse range of clients in the construction industry. The growing requirement to preserve and enhance our environment is increasingly driving the need for the development of flexible and innovative approaches and solutions in response to this challenge.
Contaminated Land
Contaminated land may present a hazard to the environment and or human health. We are committed to providing cost effective solutions to the remediation of contaminated land prior to development. Faced with ever changing legislation, clients increasingly rely on our expertise to minimise risk and provide robust and cost effective solutions to their development problems.
We offer the following services in contaminated land and landfill:-
Walkover Surveys and Desk Top Studies
Site Investigations for Geotechnical Design and Land Quality
Due Diligence Reporting
Human Health and Controlled Waters Quantitative Risk Assessment
Land Remediation Schemes and Validation
Environmental Impact Assessment
Hydrogeological Assessments
Waste classification of soils
Site Waste Management Plans
Ground Gas Assessment
Japanese Knotweed identification and management of treatment options
JNP Group (HO) Serves The Following Areas
JNP Group (HO) Branches
JNP Group
Marlborough House, 4-12 Morton House, Leamington Spa, CV32 4XP
Click to view telephone number
JNP Group
The Innovation Centre, Venture Court, Park, Hartlepool, TS25 5TG
Click to view telephone number
JNP Group
Woodvale House, Woodvale Road, Brighouse, HD6 4AB
Click to view telephone number
JNP Group
Unit 1, Meadowhall Riverside, Sheffield, S9 1BW
Click to view telephone number