Time and date
CONSTRUCTION DIRECTORY
Floor Safe Ltd

Contact Details
Address
5 Whitehill Road
Barton le Clay
Bedford
Bedfordshire
MK45 4PF
England UK
About Floor Safe Ltd
Floor Safe Ltd are specialists in anti slip solutions for all floors to help reduce the risk of slip injury. All the installations of our coatings are provided with certification using the BS7976 Pendulum. This method will not only endorse a companies commitment to due diligence but also help protect you against slip injury claims.
Professionally installed and certified
Slippage on wet floors can take a fraction of a second, while the consequences could last a lifetime. Broken bones and litigation are some of the possible outcomes. Pendulum slip testing can reduce the risk of slip injury and is a critical safety aspect to be considered.
INCREASING SAFETY BY REDUCING RISK.
Slip resistant solutions for: Tiles – Vinyl – Wood – Laminate - Decking and Concrete.
BUY DIRECT FROM OUR SHOP FloorSafeDirect.co.uk
Are you an: Architect, Facilities, Operations, Manager or H & S personnel investigating the need to reduce slip injury.
Concerned about how slippery your floor is and worried you might get sued if somebody slips over on it?
Currently involved with a project and part of the specification is to provide a certified floor to meet the HSE requirements?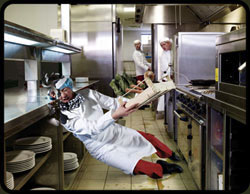 We are able to provide Non Slip Solutions For:
• Granite • Slate • Marble • Limestone • Terrazzo • Quarry Tiles • Porcelain Ceramics • Concrete • Wood • Decking • Vinyl • VCT • Laminates •
Over the last ten years we have professionally installed our anti slip products in to over 100,000 square meters of flooring for some of the most well-known businesses making us one of the leading installers of anti-slip surfaces in the UK. Take advantage of our vast experience and our professional and reliable approach. We will help you develop the right strategy to ensure that you are doing everything practically possible to maintain a safe floor. Find out more about our benefits, our philosophy and our specialist advice. We offer a full range of professional flooring safety services. Have a look through our website and discover the range of services we can offer you
• Greggs plc • Selfridges London • New Look • Cafe Rouge • Next • ASK Pizza Express • Starbucks • David Lloyd • Leisure Connections • Marriot Ramada • Holiday Inn • Wentworth Golf Club • Initial • Bank of New York • Bristol-Myers Squibb • Carillion • DHL • Esso • Uxbridge College • AMEX Makita UK • Lexus • Computer Associates • Guys Hospital
Additional services

Floor Safe Non slip floor coatings non slip floor.
Cost effective solutions for your business: Due to our pioneering technology your floor can be made HSE safe* in the wet. You can easily increase the slip resistance without having to replace the floor. Our anti slip floor treatments can be applied out of hours and in most cases your floor can be put back to use immediately - which means: No down time, No loss of revenue and No more worries.
Non Slip Floor Coatings / Non Slip Paint / Non Slip Floor

Stone or Tiled floors.
Tiled floors cause the majority of slip issues. Your floor can be made safe with our non slip treatment. It's a clear chemical that can be applied out of hours and your floor put back to use immediately. One application can last up to 5 years.
It's the perfect application for any tiled area.
Applications » Ceramic - Porcelain - Concrete - Terrazzo - Quarry - Marble – Enamel.
Wooden / Laminate floors
The perfect application for your wooden or Laminate floor. Long Lasting - Low odor and Colourless, it has also been tested to: BS7976-2 standard, which meets the Health and Safety guidelines introduced to ensure floors have a safe level of slip resistance, where there is the risk of water spillage.
Barely visible on the surface.
Suitable for: Bars - Restaurant -School Halls -Shops. (
read more
)
Some of our many clients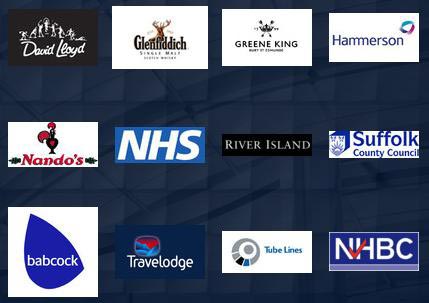 Reviews & Testimonials for Floor Safe Ltd

May 15, 2015
We had some concerns about the slip performance of a decking product and contacted Floor Safe who were able to provide a very quick turn around on testing and reporting which was key to addressing the clients concerns. Glenn runs a very customer focused business and the service we had was first class. We would definitely use him again in the future.
Testimonial by
Guy Shepherd Contracts Manager Warings Contractors Limited
Floor Safe Ltd.

5

out of

5

based on

1

ratings.
Gallery
Click to close
Videos
Products & Services
Floor Safe Ltd Serves The Following Areas
Floor Safe Ltd General Description
non slip coatings, anti slip coatings, pendulum slip test, anti slip solutions, pendulum slip resistance testing, Dr Schutz Floor protection, Dr Schutz Floor protection anti slip sealers non slip coatings, Dr Schutz Floor protection anti slip sealers