Time and date
CONSTRUCTION DIRECTORY
Flo-Dyne Controls (UK) Ltd

Contact Details
Fax
+44 (0) 1494 77 00 99
Address
Flo Dyne Place
Asheridge Business Centre
Chesham
Buckinghamshire
HP5 2PT
About Flo-Dyne Controls (UK) Ltd
ABOUT US
Since 1982 Flo-Dyne have been the leading supplier of noise and pulsation equipment to the industrial market in Europe.
Specialising in the design and supply of customised solutions for industrial silencers, atmospheric vent silencers, liquid pulsation dampeners and surge tank and controls, Flo-Dyne is 100% British-owned, and consists of a group of companies serving Europe, the Middle East and Eastern Europe.
In May 2008 Flo-Dyne opened its fully owned subsidiary company in Mumbai, India to serve the Indian and Asian markets, providing the same products and services as the UK parent company.

Whether providing power-pump pulsation dampeners in 100 mm thick duplex stainless steel, or a small lightweight steam silencer in carbon steel weighing in at 20 kg, Flo-Dyne provides the same detailed engineering and manufacturing expertise, backed by years of experience, since 1982.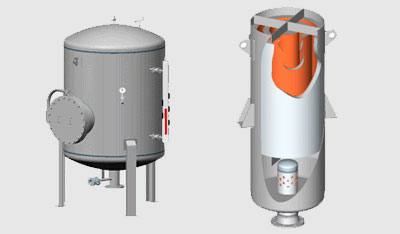 Vent Silencers


Steam exhausts


Air vents


Process gases


Relief valves


Safety valves


Bypass valves


Blow down vents


High temp vents


Incinerators



Diffuser Silencers


Atmospheric vents


Control valves


Pressure let down


Steam vents and Process vents


Pressure regulators



In-Line Silencers


Control valves


Regulators


Orifice plates


Gas ejectors


Steam ejectors


Gas compressors


Axial compressors


Centifugal compressors


Roots blowers and exhausters


Multi-lobe blowers and exhausters

Ancillary Surge Controls and Equipment


Air compressors


Electrical controls control panels


Level controls



Flo-Dyne Installation and Commissioning Services


Pipeline surge analysis and reporting



Refurbishment and Repair


Surge vessels


Compressor systems


Control panels



Pulsation Dampeners


Roots blowers


Exhausters


Multi-lobe blowers


Recip compressor


Recip pumps suction lines


Discharge lines



Acoustic Filters


Hydraulic pumps


Refrigerant compressors


Air conditioning compressors



Surge Tanks


Drinking water


Raw water


Foul water


Sewerage


Hydro-carbons
For any other questions or enquiries, please contact us!
Reviews & Testimonials for Flo-Dyne Controls (UK) Ltd

July 11, 2019
I've worked with Max and his team for many years and can vouch for their excellence in service and engineering - Top industrial silencers and vent silencers
Testimonial by
Henry Price
Flo-Dyne Controls (UK) Ltd.

5

out of

5

based on

1

ratings.
Videos
Flo-Dyne Controls (UK) Ltd Serves The Following Areas
Find Flo-Dyne Controls (UK) Ltd in
Flo-Dyne Controls (UK) Ltd General Description
Flo-Dyne Controls UK Ltd