Time and date
CONSTRUCTION DIRECTORY
Cheshire Spas & Swimming Pools

Contact Details
Address
Wilmslow Garden Centre
145 Manchester Road
Wilmslow
Cheshire
SK9 2JN
England UK
About Cheshire Spas & Swimming Pools
At Cheshire Spas and Swimming Pools we know how precious your leisure time really is. That's why, for over 21 years, we have been creating and delivering only the finest range of spas and swimming pools exclusively to the Cheshire area.
Whether it's a luxury pool, relaxing spa or an in-home sauna that you've set your heart on, we're certain that our impressive product range and personal design service will provide the perfect home addition you've always dreamed about.
And with our new showroom now opening in the prime location of Wilmslow you'll not only have the complete disposal of our experienced and dedicated team, but you'll be able to browse through our stunning collection entirely at your leisure.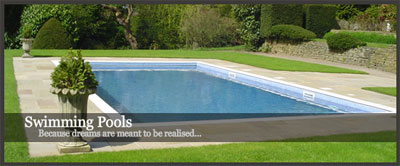 Products
Concrete pools
Imagine this. You're lying on a sun-bed with not a single cloud marking the sky or diminishing the perfect day. Around you is the sound of water lazily lapping the edge of a nearby swimming pool. Children laugh as they play in the water and you are surrounded by friends and family all enjoying a day at the water's edge. Now imagine this pool is yours and this day is your reality.

With Cheshire Spas and Swimming Pools anything is possible. Our personalised consultation and design process ensures that whatever your desires, we will do our best to accommodate them. Whether it's a classic mosaic pool with roman steps and a vanishing edge or a contemporary timber pool harmoniously blending into an adjacent summer house with complete utilities, we can do it. The only real limitation comes at the boundary of your imagination.



Timber pools
In the hectic bustle of our modern lives we should all be able to afford the time to just simply relax. Enjoying those moments that are so rare and precious is of paramount importance to the customers of Cheshire Spas and Swimming Pools. This is why, in addition to our stunning range of concrete swimming pools, we are also delighted to offer our bespoke timber framed pools.

Offering affordability and style, the exposed beams of the timber framed pool will blend harmoniously into the surrounding scenery. And with the added option of an adjacent summer house to service all your swimming pool needs, we can guarantee that this will be a feature in the garden that you will return to again and again.



Spas
There's nothing quite like a Spa. With its accommodating size and range of soothing jets it's the perfect accompaniment to anybody's life. Offering the ultimate in bathing experiences, Spas can be ideal to share with friends and family or your own secret idyll where you can immerse yourself in an oasis of calm. This is truly living at its best.

At the Cheshire Spas and Swimming Pools showroom you are welcome to test out the best that life has to offer with our superb range of Marquis Spas. With a reputation for excellence, Marquis Spas offers a range of products as diverse and dynamic as your life. Their expertly honed jets don't just provide you with a personal masseuse, they provide an experience that will transform your life, both inside and out.



Saunas & Steam rooms
How does it feel to be completely relaxed? Allowing your mind to drift off and your body a chance to stop and revitalise. This is how our Saunas feel. Cradled on a cloud of air you'll be cleansed and cleaned as all the day's events and occurrences ease away from your mind leaving only a refreshed and reenergised you, ready to step out of your haven and back into the world.

And when it comes to the world of Saunas, Tylo is the only name you need to remember. Their range of products, as supplied by Cheshire Spas and Swimming Pools, are world leaders in innovation when it comes to style and space. And if the impressive array of designs and fittings don't exactly match what you had in mind, their team of craftsmen will happily cater to your needs ensuring that you'll be delighted. Cheshire Spas and Swimming Pools introduce you to your new home within your home.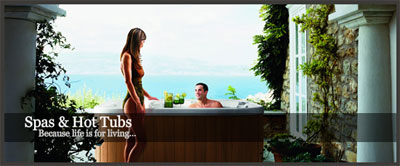 Cheshire Spas & Swimming Pools Serves The Following Areas
Find Cheshire Spas & Swimming Pools in