Time and date
CONSTRUCTION DIRECTORY
Centor Europe Ltd

Contact Details
Address
Unit 6, Elmdon Trading Estate
Highlands Road
Birmingham
B37 7HE
United Kingdom
About Centor Europe Ltd
Centor C1
Our innovative Centor C1 folding door brings together intelligent engineering with long-lasting performance. The result is smartly designed and smoothly moving aluminium folding doors that are a guaranteed to be a reliable choice for years to come.
This high-specification system promises to set new standards by delivering superior quality and an outstanding level of reliability and performance that is guaranteed to last – backed by an impressive 10-year operational warranty.
Contemporary aesthetics
The contemporary design of Centor C1 folding doors adds style and class to enhance modern living spaces with concealed hinges and slim sight lines. The sleek aluminium frames and panels of Centor C1 folding doors are available in a wide range of custom colours. Bespoke design and manufacture means C1 aluminium folding doors can be made to fit in almost any application.
Fingertip operation
Centor C1 folding door systems are fully adjustable so it will always fit the opening perfectly, no matter how much wear and tear or build movement experienced over time. With a Centor C1 folding door, you can feel the difference, thanks to angled rollers and track, articulated wheels, track sweepers and sill covers that protect the system from dust and debris.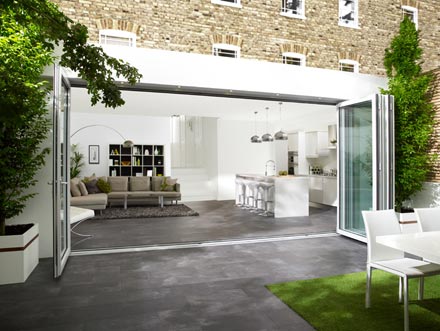 First-class security
The Centor C1 folding door system has been developed with an uncompromising approach to security. A series of first-class security features are built-in and designed to provide peace of mind for your clients and their families. Irremovable hinge pins offer added security and mean that the doors cannot be tampered with from the outside.
Superb eco-performance
Intelligently engineered Centor C1 folding doors are also specifically designed to help protect homes from the elements. The superb eco-performance offered by Centor C1 comes courtesy of built-in thermal breaks, insulating glazing and a unique weather-sealing system, giving the system a U-value rating as low as 1.1.
Company profile
Centor is a multi-award-winning company dedicated to the design and manufacture of great-looking and high-performing doors that set the standards for others to follow.
Founded by German-born engineer Frank Spork, Centor has since expanded across three generations and six decades of experience to enjoy international success. With a headquarters in Birmingham and availability throughout Europe, Centor is a highly respected name within the door industry. 
We have a passion for being at the leading edge of technology and operate one of the largest Research & Development departments within the industry. We are always innovating – to continue to deliver excellence and maintain our reputation for superior quality.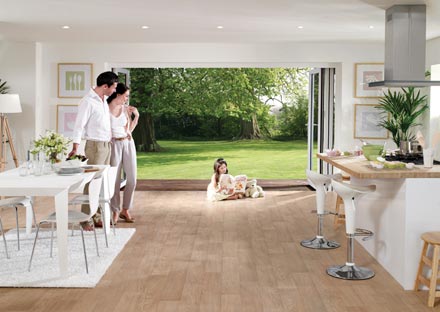 Centor Europe Ltd Serves The Following Areas