Time and date
CONSTRUCTION DIRECTORY
Benchmark Estimating Ltd

Contact Details
Address
level 17
111 Piccadilly
Manchester
Lancashire
M1 2HY
About Benchmark Estimating Ltd
Streamline your estimatingBenchmark Estimating
Software is ideal for organisations who need to produce a large volume of accurate, consistent estimates. It is easy to use and highly flexible, streamlining your estimating process and integrating with your business.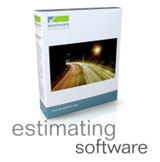 Understand estimating
Benchmark's Fundamentals of Estimating Workshop is unparalleled in giving your organisation the skill to produce high quality estimates. The hands-on course will help you implement best practice estimating across your organisation.
Outsource your crucial estimates
To save you time, make your life easier and ensure your estimates are as accurate as possible, the
Benchmark Estimating
Team prepares and/or reviews your estimates using
Benchmark Estimating
Software and the Roadworks Estimator.
Benchmark Estimating
is a dynamic, expanding company that always places the highest importance on providing value to our clients.
Benchmark Estimating
can be divided into three business units that all revolve around the key business discipline of estimating.
Benchmark Estimating
's three key areas will provide any business with the knowledge, skill and assistance they need to effectively produce high quality estimates in less time and with greater consistency and control.
Estimating SoftwareBenchmark Estimating
Software is ideal for any organisation that needs to produce accurate, consistent estimates.
Benchmark Estimating
Software will allow your business the flexibility to estimate how you want, will save you time and will control and capture your estimating knowledge in a central system. Benchmark has been developed with the following key design criteria:
§ Ease of use
§ Speed of operation
§ Flexibility
§ Accuracy
§ Consistency
Benchmark Estimating Ltd Serves The Following Areas
Find Benchmark Estimating Ltd in