Time and date
CONSTRUCTION DIRECTORY
Abbacas Consulting Ltd

Contact Details
Contact
Mr Lou Vanderwalt
Address
Strelley Hall
Main Street
Nottingham
Nottinghamshire
NG8 6PE
About Abbacas Consulting Ltd
Lift Engineers & Escalator Engineers - Access & Safety In The UK
Welcome to Abbacas Consulting, consulting and specialising in all types of Vertical Transportation, including; Lifts, Escalators, Moving Walks, Access, Domestic Lifting Platforms, Stair Lift and associated Safety issues. Based in Nottingham, we are ideally located to serve Nottingham, the East Midlands and the United Kingdom. Established in 1995, we have a wealth of knowledge in vertical transport and building access, with a vast experience in lifts, escalators, access and associated safety issues.
Do you have problems with access for the less able; escalators or lifts? Perhaps it isn't the equipment, it may be problems with contracts, contractors, users or abusers? In which case, you've come to the right place. We are an independent company who offer a wide ranging service, providing support, design and advice adapted to your particular needs or your service users.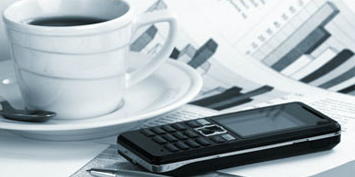 We Manage Portfolios of Lifting Equipment Providing:
Regular Maintenance Audits
Detailed Asset Condition Surveys
Specification & Design for Refurbishment
Design & Specifications for New Installations
Comprehensive Reports & Recommendations
Maintenance Agreements to Suit You
Our Safety & Machinery Solutions Include:
Health & Safety Audits
Machinery Inspections
Portfolio Management
Safety Assessments
Abbacas Consulting is delighted and proud to offer a Personal & Professional Consultancy. We work in Partnership with our clients and provide an inclusive array of solutions tailored to suit you and whatever problem or issues you are experiencing. We are always open for an informal chat over a cup of tea, or coffee if you prefer.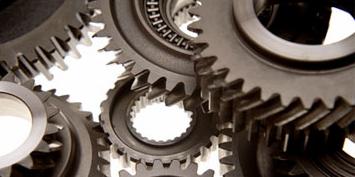 Lift Engineers & Escalator Engineers - Access & Safety In The UK - Services
Abbacas Consulting work in partnership with our clientele, producers, suppliers and service providers; consistently building on long-term affiliations whilst working to a common goal.
Time is critical to all of us:
If it is ensuring people get home on time; guests find their room on the correct floor straightaway; planning a most important development or making sure the next delivery is off-loaded in good time then allow Abbacas Consulting to review your Vertical Transportation (Lift & Escalators). Abbacas offer you genuine, responsive and, frequently welcomed, guidance.
Our ultimate aim is to provide safe and easy access for all; however, we all know that that is sometimes virtually impossible. Some older buildings set special challenges as they do not always lend themselves to simple adjustment.
Lift Engineers & Escalator Engineers - Access & Safety In The UK - Refurbishment
Abbacas not only Design & Manage new installations, we also design and advise on improving and upgrading existing equipment, otherwise known as refurbishment.
When designing for refurbishment, the pre-tender requirements are:
To liaise and to negotiate with both the client and their agent
To brief the remainder of the design team
To organise all of the meetings
Lift Engineers & Escalator Engineers - Access & Safety In The UK - Surveys
The definition of Surveying & Reporting can be classed as the art of the inspection, diagnosis, preparation and costing of a solution before conveying to the client.
A survey, inspection and report will tell us several things; what exactly is already installed in the building in question; will the existing lifts work for us? Are the escalators in working order? Will it all work properly and satisfy the requirements of the building? Will the building and its equipment meet current expectations and up-to-date regulations? Would it be best to leave it as it is, refurbish or replace? What would best suit us for a maintenance regime?
Abbacas Consulting Ltd Serves The Following Areas
Find Abbacas Consulting Ltd in