Time and date
CONSTRUCTION DIRECTORY
A E Garnett

Contact Details
Address
150 Broom Hill Road
Rochester
Kent
ME2 3LQ
England UK
About A E Garnett
Buying a House is one of the biggest Investments you will make and you need to be sure that you get the right kind of advice to reduce the chances of making a very costly mistake.
Trustworthy, Independant Advice - Established for 30 years.
Even if you are seeking a mortgage and may be paying for a Mortgage Valuation Report it is still advisable and prudent to arrange a survey by your own surveyor The consumer association WHICH and the COUNCIL of MORTGAGE LENDERS both give this advice.
A.E.Garnett are able to provide Independent Reports at very competitive cost.
We are able to offer a range of services on both Residential and Commercial Property throughout Kent & South East London.
Valuations
This is the simplest and briefest form of inspection and will tell you what the property is worth but is not a Survey and may not tell you what you may need to know. Valuations may be carried out for a variety of reasons including mortgage, probate, part exchange, relocation, matrimonial settlement, taxation etc. And any of these can be undertaken by qualified staff in the format you require.
We believe that prudent buyers will wish to know more when it comes to the condition of the property and you should therefore ask for one of the following.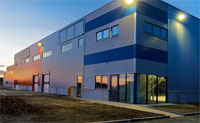 Home Buyers Reports
This is a concise and very economical report presented on the standard Royal Institution of Chartered Surveyors format forms and will highlight major problems that will cost you money now or in the future. It will give you a straight forward report on the condition of the property and will advise on any further investigations that are required. It will also bring to your notice defects in the structure such as Dampness, Woodworm and Dry Rot and will comment on the services.
The Homebuyer Report represents outstanding value for money and is far and away the most popular Report on Condition on the market.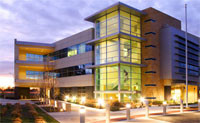 Building Survey - (formerly called a structural survey)
This is a much more lengthy and detailed report especially suited to larger and older properties and of unusual construction.
The Building Survey will give a comprehensive assessment of the property to all accessible and visual parts. Areas requiring further maintenance repair or further investigation will be highlighted.
A valuation will only be included in the report where specifically required at an extra cost.
A visual inspection of the services such as heating, electric's, drainage etc is included within the report. moreover we are able to co-ordinate the testing of services by specialists if you require this additional information.
A E Garnett Serves The Following Areas