Time and date
CONSTRUCTION DIRECTORY
Co-Dunkall ltd

Contact Details
Address
The Barn, Dukes Lane
Caston
Norwich
Norfolk
NR17 1BL
England UK
About Co-Dunkall ltd
Co-Dunkall ltd
Regarded as East Anglia's premier floor screeding and renewable energy specialists, Co-Dunkall Ltd are able to cover all your requirements throughout, Norfolk, Suffolk, Cambs, Herts, Lincs and Essex. Experienced and renowned for high quality workmanship, Co-Dunkall can ensure your project is a success.
Based in central Norfolk, Co-Dunkall Ltd can offer you a complete one stop service – from over site to a working heated floor within days. Within Co-Dunkall, the specialised divisions can provide you with expert help and advice on all projects - from the small extension to the bigger self-build or the large commercial projects.
The four divisions within the Co-Dunkall business work hand in hand, The right insulation and preparation, with the correctly installed underfloor heating system, and a high efficient screed, complemented with a Renewable energy sources make both economical and environmental sense.
The Co-Dunkall team can cope with all your demands - no matter how big or small.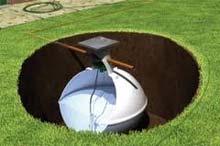 Our Services
Screeding
Underfloor Heating
Renewables - PV panels, Air/Ground Source Heat Pumps, Rainwater Harvesting
Insulation - Supplying and laying
Flowing Concrete
All Commercial and domestic projects
Contractors in plastering, electrics and plumbing
Screeding
Using a flowing screed means a far less labour intensive operation and may generally be laid substantially thinner than conventional materials due to the lack of voids and its high flexural strength.
Flowing screed is a new generation screeding product. It is a pump applied free flowing, self compacting, synthetic anhydrite Screed made with a by product of Gypsum.
Underfloor Heating
Underfloor heating is now the heating system of choice for heating buildings in the UK. The system works by circulating warm water through pipes in the buildings floor.
Underfloor heating has a host of advantages over traditional systems including even distribution of heat across your rooms; no radiators mean extra space for your furniture, low in maintenance and very quiet underfloor heating adds luxury and value to your home.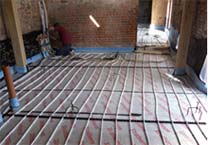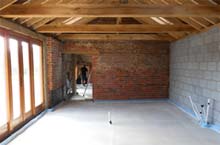 Renewables
Co-Dunkall are now able to offer the very best in renewable energy technologies for homes and commercial buildings.
Our knowledgeable and dedicated team will help you find the perfect renewable energy solution for your property.
We will quote it, design it and install with our specialist teams.
Solar PV Panels
Heat Pumps
Rainwater Harvesting
Insulation
Experts in site preparation, ready for screeding, Co-Dunkall Ltd are able to provide a full supply and lay service on all formats of insulation.
Approved installers of Soundbar, Isorubber Co-Dunkall Ltd have the depth of knowledge to install the products to Robust Detail.
The key to any good job, is in the preparation!!
PIR/ Celotex
IsoRubber
SoundBar ®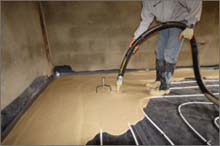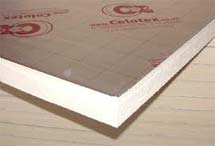 Co-Dunkall ltd Serves The Following Areas