Time and date
CONSTRUCTION DIRECTORY
Wallace School Of Transport

Contact Details
Address
6-8 Steele Road
Park Royal
NW10 7AR
England
About Wallace School Of Transport
Training for Licences and Jobs
We are the only RTITB, DSA, Jaupt & ITSSAR approved school in the UK.
See
Training Services
for LGV, HGV, PCV, Fork Lift B+E C1.
Wallace training locations across London & around M25
Welcome to Wallace School of Transport, the most respected lorry bus coach driving training school in the country, Londons first choice for operator and driver training, with the most comprehensive training services in the South East.
Neil and Ruth Wallace personally look forward to welcoming you.
Your success is our success
Our own fleet of modern, easy to drive training vehicles with experienced,qualified instructors. Accredited with:
RTITB - Road Transport Industry Training Board
ITSSAR - Independant Training Standards Skills and Register
Knowledgeable booking staff and caring management team
Good Jobs and a long term career in logistics
Wallace School of Transport helps you gain driving licences and qualifications simply, easily and quickly and through our sister company:
Drivers on Demand can help you find work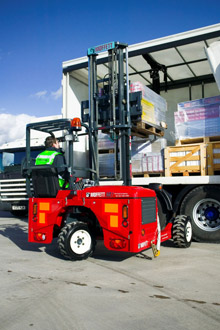 Our courses help private individuals and corporate clients gain driving licences easily and quickly. See our website for full details of our driver training and other transport training courses.
LGV Driver training / HGV Driver training for lorry drivers looking to drive any heavy good vehicle, including articulated trucks as well as prospective C1 7.5 tonne (and C1+E) clients
PCV (Passenger Carrying Vehicle) Training for Minibus, Automatic Bus and Coaches as well as D1+E and D+E which are Minibuses with trailers and Coaches with trailers
We also provide trailer towing instruction for car and light trucks and vans with trailers known as B+E and C1+E
Forklift Operator Training and FLT Certification for both industrial fork lifts and construction and plant machines
Managers CPC Certificate of Professional Competence for Operators of Freight / Haulage and Passenger Transport Companies
Driver CPC - Initial Driver CPC for new drivers and 35 hours Periodic Training for existing licence holders
ADR for Carriage of Dangerous and Hazardous Goods covering Tankers, Flammable liquids & solids, Gases, Corrosives, Toxic Harmful and Infectious Substances including Clinic Waste
Hiab Lorry Loader Crane Training
Moffett Mounty – Truck Mounted Forklift
Our training locations are ideal for people living or working in London, Middlesex, Essex, Hertfordshire, Berkshire, Buckinghamshire, Surrey and parts of Kent and are easy to reach from anywhere around the M25. Our Training locations include Battersea, Belverdere, Brentwood, Croydon, Dartford, Dunstable, Enfield, Heathrow, Hemel Hempstead, High Wycombe, Guildford, Park Royal, Reading, Watford, Wembley - Call Us for details - 020 8453 3440.
Make a booking now!
Wallace - Success on the Road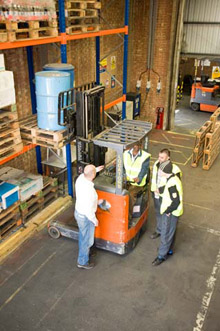 Wallace School Of Transport Serves The Following Areas