Time and date
CONSTRUCTION DIRECTORY
About 24 Hour Pro Plumbers
24 HOUR PLUMBERS YOU CAN TRUST
We have a team of experienced plumbers. We deal with ALL plumbing works including plumbing emergencies, non plumbing emergencies and plumbing maintainence 24 hours a day. With our 24hour emergency plumbing service we pride ourselves on our 1Hour GUARANTEED RESPONSE.
We are local plumbers you can trust covering Croydon, Sutton, Epsom & Ewell Morden, Merton, Kingston, Wandsworth, Lambeth, Southwark and Lewisham.
CALL US NOW on 0800-073-0899
or Fill out the
Online Quote form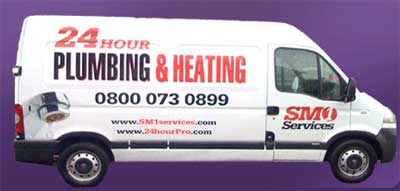 24 HOUR EMERGENCY PLUMBING
We offer all plumbing services and are known for our 24 hour emergency plumbing service. We deal with all plumbing emergencies 24 hours a day, 7 days a week, 365 days a year.
We fix hundreds of plumbing problems all over London, Croydon and Surrey. Our team of experienced and qualified plumbers are on call 24/7. Our 24 hour emergency plumbing services include Boiler Replacements, Boiler Repairs, Boiler Installations, Boiler Breakdowns Toilet Leaks, Toilet Blockages, All Leaks & Bursts, All Blockages Central Heating Installation Radiators, Bathrooms, Kitchens, Showers, Dishwasher Installation, Washing Machine Installation and Mega Flow Systems.
If you require a service that is not listed please call 0800-073-0899 and a member of our team will let you know if the service you require is available.
Central Heating Installation
We install new central heating systems, we can also modify your existing central heating system by adding radiators and exchanging boilers. We cover domestic central heating and hot water systems installation and servicing. Our certified corgi engineers can convert conventional systems to combination boilers. All works are carried out by certified corgi engineers. 24 Hour Pro covering Central heating systems, new central heating systems and boiler exchanges.
Our 24 hour plumbers, can install central heatings systems and they can also upgrade your central heating system. Our certified heating engineers cover, Croydon, Sutton, Surrey and London.
Boiler Repairs
We specialise in installing new boilers, repairing your old boiler, fixing your boiler if it has broken down. We fix all replacements and repairs on all boiler systems, from troubleshooting to recommending the right boiler for you. 24 Hour Pro Plumbers cover new boilers installations, boiler repairs, boiler troubleshooting and boiler breakdowns.
We understand how hard it can be to find the correct plumber or heating engineer, when you have a boiler breakdown, that is why our plumbers at 24 Hour Pro are on hand 24 hours a day. We have a 1 hour guaranteed response, for any of the areas we cover.
We have plumbers covering Croydon, Sutton, Wimbledon, London and Surrey. Click on the view all areas button to see if we cover your area.
WE MOST PROBABLY DO!
24 Hour Pro Plumbers Serves The Following Areas
Find 24 Hour Pro Plumbers in