Time and date
CONSTRUCTION DIRECTORY
Hush Acoustics

Contact Details
Address
44 Canal Street
South Sefton
L20 8QU
England
About Hush Acoustics
ABOUT US
Hush Acoustics
have designed and manufactured high performance acoustic products and systems for over 30 years. They are one of the longest established acoustic solutions specialists in the United Kingdom.
Hush provide a wide range of systems and products for separating floors, walls and ceilings in new build, change of use/conversion and refurbishment projects - including educational buildings, commercial premises, residential multi-occupancy or single dwelling properties. All products and systems exceed the requirements of UK Building Regulations in England and Wales (Approved Document E), Scotland (Section 5 of the Scottish Building Standards, and Northern Ireland (Approved Part G). This includes Robust Details, BB93 (Design guidance for schools) and Code for Sustainable Homes parameters.
All of the company's products are responsibly sourced from recycled and sustainable raw materials, with absolute minimum usage of petro-chemical based foam products.
Click here to view/download the company brochure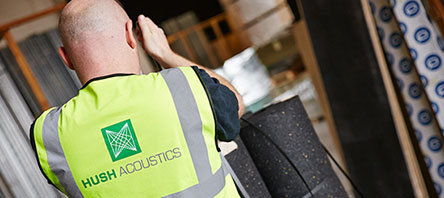 HUSH ACOUSTICS PROVIDES:
Floating Acoustic Flooring
Resilient Flooring Battens
Ceiling and Wall Bars
Joist Infills
Sound Insulation Accessories
Sound Insulation Systems
HUSH OFFERS:
Economical Solutions
Comprehensive Technical Advice
Many Design Options
Robust Details Solutions
Easy to Install Systems
Direct to Site National Distribution
Sound Insulation Testing – UKAS Accredited
Air Tightness Testing
SAP/SBEM Calculations and EPC's
Document E 2003: Design Advice for New Builds and Conversions
Noise at Work Surveys
Acoustics in Schools
Acoustics in Healthcare Facilities
Planning & Noise – PPG24, BS4142 etc
BREEAM Acoustic Assessments
Whatever your Acoustic Flooring, Sound Control, Sound Reduction or Sound Insulation needs, Hush can provide you with the acoustic flooring and insulation products you need.
For friendly acoustic advice please call us on: 0151 933 2026.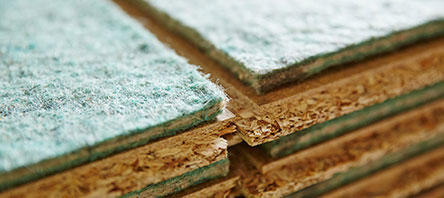 MARKET SECTORS
Our soundproofing products and systems can be used in a wide range of industries and sectors, including
residential properties
(new build, refurbishment and change of use buildings), retail buildings (shopping centres),
education facilities
(schools, colleges, universities),
healthcare premises
,
leisure facilities
(sports centres, fitness studios, restaurants, hotels),
industrial units
and many more.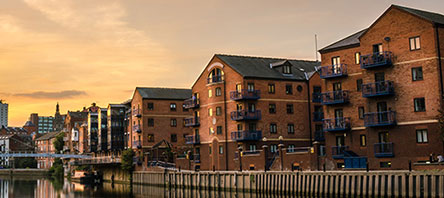 SYSTEMS
Hush Acoustics offer a wide range of acoustic systems which are specifically designed to achieve and exceed all UK Building Regulations including Approved Document E (England & Wales), Section 5 of the Scottish Building Standards (Scotland) and Approved Part G (Northern Ireland).
Hush also offers Acoustic Solutions for Robust Details developments and comply with the Code for Sustainable Homes parameters.
Ceiling Systems
Concrete Floor Systems
Wall Systems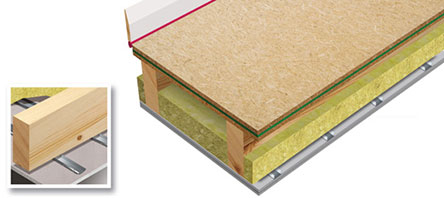 SOUND CONTROL PRODUCTS
Accessories
Acoustic Rubber Materials
Acoustic Underlay
Domestic Flooring
Floating Flooring
Flooring Battens & Supports
Hush Absorber Range
Joist Infills
Resilient Ceiling & Wall Bars
Suspended Ceilings
Wall & Ceiling Boards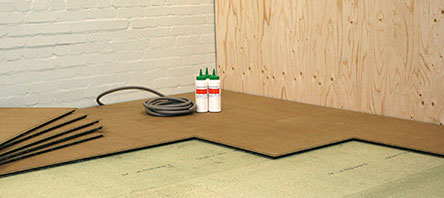 BENEFITS OF WORKING WITH HUSH


Building regulations advice for all UK building regulations
Technical advice in all aspects of acoustics
Acoustic tests and surveys
Easy to install systems
CAD Drawings and NBS Specifications
Gallery
Click to close
Videos
News
23/03/2016
Hush Solves a Failing Sound Test
---
When developers of a residential development in St Leonards on Sea were struggling to achieve compliance with UK Building Regulations, they turned to Hush Acoustics for assistance.

The source of the problem in the development was a separating wall between two bedrooms, which was a timber stud wall with a thickness of 170mm. One bedroom measured 37m3 and the other was 29m3 in size. It is also worth noting both bedrooms had a screed laid over a concrete floor.

Engineers carried out the first sound test on the separating wall to determine acoustic compliance. The first airborne sound insulation sample test was carried out with no floor covering, and the result was DnTw+Ctr 31dB.

Levels of flanking transmission were quite signification and it was discovered sound was passing under the separating wall via the floor screed.

After looking at all of the details of the development and sound test results, Hush found a solution to the problem in the form of Hush Mat 15. This is an acoustic rubber matting which is simply to lay and provides excellent sound absorption levels. The Hush Mat 15 was laid over the floor screed in both rooms.

The sound test was then repeated and the result of the second test was DnTw+Ctr 44dB. Although this reading would be an average result in most other build projects, the fact that the Hush Mat 15 had improved the sound proofing levels at the property from a poor DnTw+Ctr 31dB demonstrates the effectiveness of the acoustic underlay as a solution to flanking transmission sound sources.

Importantly, the residential development had now achieved compliance with UK Building Regulations Approved Document E (England & Wales).

Hush Mat 15 is a uniquely engineered acoustic rubber matt with high mass levels, which helps to reduce impact, airborne and flanking transmission sound levels.

Hush Acoustics has been involved in the design and manufacture of sound reducing products for over 30 years and has extensive experience in reducing noise levels within residential developments.

If you need any further information on how they can help, please browse the company website www.hushacoustics.co.uk or contact one of their experienced acoustic technicians on 0151 933 2026.
23/03/2016
Residential Acoustics Explained
---
In today's society, the issue of noise within residential buildings is not only an irritation but also a health and safety issue. External noise sources, for example noisy neighbours or nearby traffic, are becoming increasingly problematic for occupants and thus detrimental to their health.

How does noise affect residential buildings?
There are three main sound sources that affect residential buildings; these are airborne, impact and flanking transmission. Airborne sound sources include TV noise, music, and general noise. Impact sounds are sudden sound sources like footsteps. Flanking transmission is indirect sound transmission that bypasses a floor or wall system and travels through any other connected paths. UK Building Regulations require that these noises are controlled to ensure comfortable living conditions for occupants.

What can be done to reduce noise levels?

The best way to reduce noise levels within residential buildings is to ensure high quality products are used which comply with UK Building Regulations. The most important regulations for residential builds are Approved Document E (England & Wales), Section 5 of the Scottish Building Standards (Scotland) and Approved Part G (Northern Ireland). These regulations set out critical criteria for sound insulation performance for all types of residential accommodation, including multi-occupancy and single dwellings.

Approved Document E (England & Wales) has various requirements relating to sound. They specify that residential buildings should have protection against sound from other parts of the building and adjoining buildings; reverberation in common internal parts of buildings containing flats or single occupancy rooms; and finally protection against sound within a single dwelling (e.g. house).

These requirements (set by Approved Document E) are enforced by two methods – pre-completion testing (PCT) and Robust Details (RD). New build, refurbishment and change of use residential developments that are not built by means of Robust Details, require PCT to determine their compliancy with building regulations. Robust Details are high quality separating wall and floor constructions that are built to specific requirements set out by Robust Details Ltd. These constructions don't need pre-completion testing.

How to plan for effective soundproofing

To achieve the most effective levels of soundproofing, early acoustic advice is crucial. By attaining early design advice, Architects, Contractors and Developers are given confidence that their project will achieve compliance with UK Building Regulations and Standards, minimising the potential for failures and reduces the need for costly and disruptive remedial measures later on.

The planning and design process requires Designers to consider the noise exposure of the residential site, factoring in internal and external sources. Internal factors include building layout, separating wall and floor performance, reverberat
Twitter Feed

Facebook Feed
Hush Acoustics Serves The Following Areas
Hush Acoustics General Description
Acoustic Flooring and Sound Insulation in Merseyside