Time and date
CONSTRUCTION DIRECTORY
Dixon Group Europe Ltd

Contact Details
Address
350 Walton Summit Centre
Bamber Bridge
Preston
Lancashire
PR5 8AS
England
About Dixon Group Europe Ltd
Dixon Group Europe Ltd is part of the Dixon Valve & Coupling Company, leading manufacturer and supplier of hose, valve and coupling products providing 'the right connection' for many companies in a broad range of industries.
Dixon are premium manufacturers of Metallic, Composite, Rubber, PTFE, Silicon and Food and Beverage hose and hose assemblies; we can offer the widest product solutions for today's tough environmental world. Typical duties include air, water, steam, oil, food, chemical and general purpose.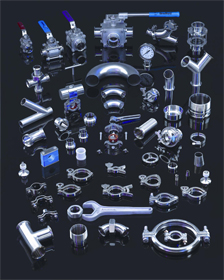 Our standard product range includes air fittings, cam & groove couplings, clamps, din standard products, hygienic fittings, hygienic actuated valves, quick release couplings, steam couplings and boss clamps, tanker fittings, valves.
Recently launched is the VEP Heavy Duty, severe service, flush face screw-together hydraulic quick coupling. This coupler is fully interchangeable with other VEP series within the industry. The VEP coupler is traditionally associated with construction equipment, crane systems, excavators and high impulse hydraulic applications.
Dixon Europe have built up a reputation for expertise, product knowledge, technical support and unrivalled quality. Our manufacturing and engineering facilities are approved by BSI and comply with ISO 9001 requirements and can design and produce individual customised products to find solutions to customer's fluid & air handling problems. The Dixon Group is growing and diversifying all the time to ensure we meet the maintenance requirements of our customers.
Products & Services
1. Hose Pressure Testing

2. Hydraulic Adapters & Fittings

3. Cam & Groove Couplings

4. Clamps

5. Couplings

6. DIN Couplings

7. Holedall Swage Couplings

8. Swaging Machines

9. Metallic Hose

10. Hoses

11. Hydraulic Fittings

12. Hygienic Fittings

13. PTFE Hose

14. PVC Hose

15. Quick Connect Couplings

16. Sanitary Food Hoses

17. Steam Couplings

18. Steam Hose

19. Tank Truck Fittings

20. Valves

21. Safety Valves

22. Water Couplings

23. Safety Clamps

24. ISO A Couplings

25. ISO B Couplings

26. Interchange Couplings

27. Dry Disconnects

28. Hose Assemblies

29. Fuelling Nozzles

30. Boss Fittings

31. Fuel Reeling Hose

32. Silicone Hose

33. Composite Hose

34. Hose Reels

35. Suction & Delivery Hose

36. High/Low Pressure Couplings

37. Flanges

38. Dinga Guns

39. Agri-locks

40. Swivel Joints

41. Sight Glasses

42. Wash Down Guns

43. Rotary Hose

44. Internal Swaging Machine

45. Pipe Fittings

46. Reducers

47. Gaskets

48. Convoluted Hose

49. Smooth Bore Hose

50. Boss Stems

51. Ferrules

52. Ball valves

53. Actuated Valves

54. Band It Clamps
Dixon Group Europe Ltd Serves The Following Areas