Time and date
CONSTRUCTION DIRECTORY
AC Services

Contact Details
Address
2 Bunkers
Waggon Road
Oldham
Ashton-under-Lyne
OL3 7NY
England
About AC Services
AC Services
are leading experts in the design, installation and maintenance of air conditioning, heating, electrical and mechanical systems, suitable for all industrial commercial and domestic applications.
We are committed to providing the most efficient and cost effective solutions available, delivering those services specifically required by your employees, customers, visitors and staff.
Products
Enhanced capital allowance allows businesses to claim 100% first year capital allowance on their spending on energy saving plant and machinery.
Our company is committed to energy saving, therefore wherever possible the equipment we choose is carefully selected from the Government's approved energy saving equipment list. You are eligible to qualify and receive those benefits by choosing approved energy saving equipment and plant.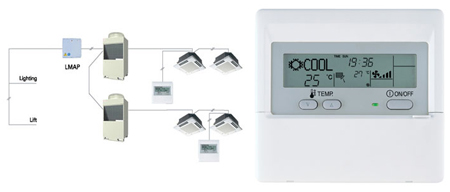 Design, Installation & Maintenance
From our free initial site survey and proposal through to planned preventative maintenance, repairs or the replacement of plant, our projects are individually engineered and designed to pass on to you the benefit from the latest and most energy efficient systems available.
There is no need for you to employ other contractors as we offer full turn-key project solutions leaving you free to concentrate on your own core business.
Eco Friendly
AC Services are totally committed to looking after, sustaining and improving our environment. As a company AC Services recycle all redundant equipment ensuring that this is disposed of in a reasonable and sustainable way.
Our aims are:
To make our company more environmentally friendly and efficient, to help the planet for future generations.


To think about our behaviour within our work place environment in order to look after everything for which we are responsible.


To do the right things as a caring company - right for the environment and for the future of planet Earth.


To become a beacon of environmental excellence by minimising pollution, maximising recycling and fostering sustainability.
Make your company more credible to clients by doing your bit for the planet in this environmentally conscious age.
More and more pressure is on businesses to comply with the government's plans to reduce carbon emissions by 60% by 2025. Enhanced Capital Allowances are a Government incentive, to encourage you to choose energy efficient heating, ventilation and air-conditioning equipment. You can claim back money for certain kinds of equipment.
Choosing, using and maintaining air conditioning systems effectively can also benefit your business by cutting your costs and improving your image to customers, investors and employees.
You must make sure your air conditioning system is serviced regularly to ensure it continues to be energy efficient. You must also ensure that it is serviced by authorised personnel and that it is not leaking fluorinated gases or ozone-depleting substances.
The law now demands that all businesses and individuals completing the installation and servicing of refrigeration, air-conditioning or heat pump equipment (SRAC work), which contains or is designed to contain F Gas refrigerants, must be fully trained and certified to do so. As an industry standard all businesses must obtain a company certificate as evidence that they are fully capable of conducting this work.
AC Services Serves The Following Areas