Time and date
CONSTRUCTION DIRECTORY
Paddock Communications Ltd

Contact Details
Address
Cardinal Building, Enigma Commercial Centre
Sandy's Roads
Malvern
Worcestershire
WR14 1JJ
England
About Paddock Communications Ltd
Welcome to Paddock Communications!
We're a specialist B2B public relations agency specialising in media relations but offering a broad range of communications skills based on more than thirty years experience, working in-house for major businesses and in PR consultancies large and small.
We have become specialists in the heating and plumbing, building services, automotive and housing – both private and social sectors. We operate extensively in these sectors and of course in a number of others too – variety is very much the spice of life and we are able to cross fertilise ideas between the sectors in which we work.
Most of our clients have arrived as a result of recommendation which is nice – and we have built our excellent reputation on producing bucket loads of positive media coverage for a succession of clients over the years, on building excellent working relationships with a string of excellent editors and journalists with whom we work, on winning awards for our clients and getting regularly shortlisted for the award schemes we enter them in, for writing and producing excellent newsletters, both printed and e-newsletters, that share information, elicit response and reaction and build loyalty – for both brand and company.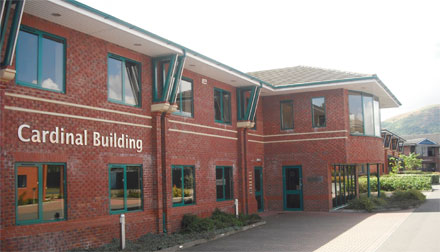 Media relations
We've built our reputation over the years on achieving impressive quantities of quality media coverage for our clients, predominantly, but not exclusively in the trade media, based on the ability to build relationships with the target media. It's all about providing the right kind of information, in the right format, at the right time with the right supporting materials – photography or graphics. It's knowing the media and offering the sort of content that the readers of each magazine or web site want to read. And once editors know you'll provide good stuff they want more.
Direct communication
We've produced huge numbers of newsletters for our clients. It's a different style of writing to writing for the media – a bit more chatty but again the writing has to be targeted at the reader. The way you write a newsletter for staff is different to customers. And different again to wider influencers – MPs, councillors, decision makers outside your immediate sector. It's all about tone and judging that perfectly, to illicit response. Newsletters – whether printed or electronic – must be two-way communications – not-one way propaganda – that will not result in readers 'switching off' rapidly. Response mechanisms, seeking reaction, that's the broad role of newsletters.
Events
We devise and organise events for clients – everything from one to one meetings, visits by editors, motivational events, product launches, golf days – whatever helps you to meet and positively influence the people you want to talk to. It's vital that people we get to meet you leave impressed and with knowledge they didn't have before they came. It's rare that 'a jolly' achieves much. But inviting people to join you for a good reason to find out more about you, a product or service or to share your expertise - that does the business, literally!
Other marketing activity
We can help you with any associated marketing activity – advertising, media buying, direct marketing, e-marketing, sponsorship, corporate entertainment, sourcing corporate gifts and clothing. Pretty much anything you need, utilising our professional contacts. Simply ask – we can do it, or know someone who can – very well.​​​​
Team
| | | | |
| --- | --- | --- | --- |
| Name | Role | Email | Telephone |
| Steve Paddock | MD | steve@paddockcommunications.co.uk | 01684 893388 |
Paddock Communications Ltd Serves The Following Areas
Find Paddock Communications Ltd in