Time and date
CONSTRUCTION DIRECTORY
MPH Building Systems Ltd

Contact Details
Contact
Jonathon Hunt / Jeremy
Address
Red Doles Industrial Estate
Leeds Road
Huddersfield
West Yorkshire
HD2 1YF
England
About MPH Building Systems Ltd
Established in 1972, we have enjoyed great success in developing prefabricated purpose-designed accommodation solutions for a variety of uses including offices, classrooms, nurseries, hospitals and contractors' site accommodation.
Building On Our Success
Building on our success, we have forged an excellent reputation and proven track record within the industry, as reflected in our extensive and varied client base encompassing local authorities, education departments, hospitals and NHS healthcare trusts, schools, nurseries, architects, leading construction, civil engineering and utilities companies and companies from the private sector, ranging in size from small businesses to multi-nationals.
Emphasis on Teamwork
With an emphasis on teamwork and customer care we work closely with clients to build strong working relationships. This customer based approach has played a central role in our success and remains an important factor in driving continued growth through repeat business and recommendations.
As a trusted supplier, we work with many of our clients on a regular basis and on many different accommodation projects.
Modular and Portable Building Association
MPH Building Systems Ltd are members of the Modular and Portable Building Association (MPBA).
Adapting to meet the challenges of improving standards in modular building technology, in the face of rising customer expectations and Building Regulation demands, MPH have built a proven track record that is second to none.
From design through to construction, we have developed the experience, expertise and resources to ensure that our buildings are of the highest possible quality, whilst offering excellent value for money.
Flexibility
Modular buildings offer a universal design flexibility that conventional building methods are unable to match. Our dedicated design team are able to solve accommodation problems quickly and efficiently with a purpose-designed prefabricated modular building solution, delivered on time and within budget.
Our attention to detail and flexible, sympathetic approach gives us the edge when it comes to meeting the unique challenges presented by each project. Customer requirements are assessed individually and our designers are happy to visit sites to assess and plan contracts.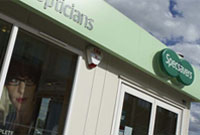 Speed
Through utilising modular construction techniques, customers can take advantage of a fast track build programme, coupled with minimal site disruption.
Completion times are drastically reduced when compared with traditional construction methods. New buildings are prefabricated in a controlled factory environment, ensuring a fast and efficient method of construction that remains unaffected by problems with adverse weather and site conditions.
Fully refurbished buildings are available ex-stock for immediate delivery and provide a flexible, cost-effective alternative.
Sale and Hire Options
All buildings, new and refurbished, are available for sale or hire and customers benefit from flexible hire arrangements and buy back options.
As a member of the Modular and Portable Building Association, MPH sets very high standards within the industry and strictly adheres to building, health and safety regulations.
MPH Building Systems Ltd Serves The Following Areas