Time and date
CONSTRUCTION DIRECTORY
Catalyst Inc

Contact Details
Address
Innovation Centre
NI Science Park
Belfast
Antrim
BT39DT
Northern Ireland
About Catalyst Inc
Renewable Energy Installer Academy
The potential for expanding the renewable energy market here is obviously enormous, and the requirement for professionally trained installers and suppliers used to be one of the critical barriers to further developing a sustainable sector; thankfully, it has been addressed to a large extent by a joint initiative between Action Renewables and Sustainable Energy Ireland.
The core functions of the Renewable Energy Installer Academy include:
1. Accredited training courses and competency assessments in each technology.
2. A registration scheme.
3. A disciplinary and deregistration process for non compliant installations.
4. A disciplinary and deregistration process for breaches of the Code of Practice.
Training & Competency
The following education centres participated in the pilot project.
Dundalk IT – Solar Water Heating, Heat Pumps, Biomass.
North West – Solar Water Heating, PV and Hydro.
Lisburn - Heat Pumps.
East Down Institute - Biomass.
Omagh - Wind.
The REIA has established training courses for the above technologies, and installers who meet the minimum entry requirements are required to attend a training course on each technology and pass the examination. The training courses are accredited by BPEC in NI and accredited by FETAC in RoI.
Ultimately, the training courses are designed to ensure that installers have the competencies to install renewable energy systems and candidates will be required to carry out a competency assessment. The degree of training required to achieve this competency will depend on the entry level training and experience of individual candidates.
Requirements
The following are the minimum entry requirements:
NI
A qualified plumber by profession with City & Guilds qualification or
NVQ Level 3 or equivalent year's experience (3 years).
RoI
FETAC level 6 (i.e. National Craft Certificate or equivalent)
Registration
A registration / membership scheme is operated by REIA support unit, whereby installers who complete accredited training, sign up to deliver within the terms of the Code of Practice would be issued with a registration card.
In order to register installers shall:
Have completed an accredited training course and demonstrated the required level of competency.
Agree to random Quality Inspection of installations.
Sign and adhere to the Code of Practice.
Carry appropriate insurance.
Information
To find out more, contact:
Trevor Johnston
Renewable Energy Installer Academy
C/O Action Renewables
The Innovation Centre
NI Science Park
Queens Road
Belfast
BT3 9DT
Telephone: 028 9073 7865
Website: www.reinstalleracademy.org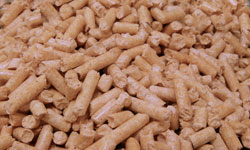 Catalyst Inc Serves The Following Areas