Time and date
CONSTRUCTION DIRECTORY
Geo-Development Services Ltd

Contact Details
Address
Charwell House
Wilsom Road
Alton
Hampshire
GU34 2PP
England
About Geo-Development Services Ltd
Geo-Development Services are international specialist in surveying and supporting engineering projects. Where it's team is committed to providing cutting edge technology to serve the clients requirements and resources.
Our services:- 
3D Laser Scanning:
We can provide 3D laser scanning for a high definition service providing endless possibilities for designers and engineers to precisely model physical objects in the digital world. Our 3D models can be reproduced in AutoCAD or presented as a 3D hologram. 
Ground Penetrating Radar:
The near surface surveying using ground penetrating radar provides a digital sub-surface image in real-time. This subterranean evaluation using non-destructive testing provides valuable information of potential hazardous buried objects, tunnels, and utilities. Our results can be marked at the work site and reported in AutoCAD or a Geographical Information System (GIS).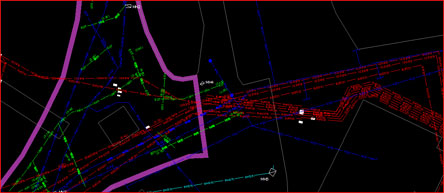 Marine geophysical surveys:
We can provide geophysical surveying utilising imagery and bathymetry for defining seafloor contours and sediment classification for the mapping and managing of harbours, estuaries, flood defences, rivers and marinas for inspection, maintenance and planning of future developments.   
Geo-Development Services Ltd Serves The Following Areas
Find Geo-Development Services Ltd in