Time and date
CONSTRUCTION DIRECTORY
Red Acoustics Ltd

Contact Details
Address
Unit 8 Cable Court
Pittman Way
Preston
Lancashire
PR2 9YW
England
About Red Acoustics Ltd
We are Red Acoustics
Red Acoustics is an independent consultancy providing professional and cost effective services and solutions in all aspects of acoustics, noise control and vibration.
Red Acoustics delivers a comprehensive service range covering every aspect of acoustic consultancy.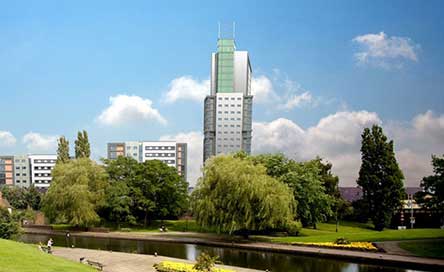 Among our principal activities are:
Architectural acoustics
Environmental acoustics
Pre-completion tests
Industrial acoustics & noise control
Vibration analysis
Mechanical service acoustics & noise control
Product development
Our technical expertise embraces architectural acoustics, environmental acoustics, pre-completion tests, industrial acoustics & noise control, and vibration assessments.
We operate across a broad spectrum of commercial, private and public sector activities, from residential schemes, hotels, schools, hospitals and healthcare spaces through to large manufacturing facilities, nightclubs and major sporting and music venues.
Founded in 2007 by Simon Webster, we have assembled a team of gifted individuals whose track record for professionalism and commitment is second to none.
Their determination to deliver commercially-savvy advice, harnessed to value-driven solutions keeps our clients coming back, again and again.
What we do
Architectural acoustics
Architectural acoustics services are needed for all types of buildings, including residential new-build or conversion schemes, hospitals, care homes, schools, commercial & industrial premises, and leisure venues.

Our deep specialist knowledge enables clients across a wide range of sectors to integrate statutory acoustic requirements into their designs. This translates into schemes that can be delivered on budget, on time, and on the basis of high-grade professional advice.

In a field which is highly regulatory, Red Acoustics offers an unsurpassed understanding of the intricate dynamics of compliance which creates cost and operational benefits for our clients.
Environmental acoustics
Noise in the environment can have far-reaching and sometimes costly implications for any significant construction project.

Housing developers need to ascertain noise levels if they are planning to build near a road, factory or airport. Conversely, a factory owner or airport authority must assess the effects on local communities of an expansion of existing facilities.

Red Acoustics has built a solid reputation for providing expert professional advice and achieving tangible, cost–effective solutions, which is underscored by our wide-ranging project experience and diverse client base.
Sound insulation testing
Sound insulation is crucially important to the effective control of noise levels in a wide range of regulated sectors and activities.

These include the commissioning of schools and hospitals; reducing noise transfer from pubs and clubs; and noise management for residential spaces and hotels.

Our full commissioning services enable clients to derive significant advantages from our technical expertise and commercially aware approach to specific projects.
Assessing vibration
The need to manage and control vibration can lead to escalating costs and regulatory complications if expert professional advice is not built into projects at an early stage.

In some cases anti-vibration bearings, pads, springs or isolators are necessary to reduce or mitigate vibrations from existing or proposed sources.

Among sectors affected by vibration are: noise sensitive spaces including residential developments, hotels, schools, offices and hospitals and healthcare spaces due to proximity, to railways, building & construction sites and heating, ventilation & air conditioning (HVAC) plant items.
Who we do it for
Residential, hotels and schools
Hospitals and healthcare
Licensed trade & leisure
Industrial, noise control & wind farms
Red Acoustics Ltd Serves The Following Areas
Find Red Acoustics Ltd in