Time and date
CONSTRUCTION DIRECTORY
SJ Geomatics

Contact Details
Address
Malt Store Annex
8 New Cut
Halesworth
Suffolk
IP19 8BY
England UK
About SJ Geomatics
SJ Geomatics
is a UK specialist surveyors company based in East-Anglia and working nationwide.
We offer a professional, cost-effective and time-sensitive service with a wealth of experience and technical expertise. Steve Jones (Director of SJ Geomatics Ltd) is well known in the surveying world having been in the business over 18 years as a surveyor who works to incredibly high standards. We have a large amount of repeat business from clients who have found us to be approachable and friendly.
Our Services Include
Topographical Land Surveys
GPS Land Surveys
Flood Risk Assessments
Highway Surveys
Boundary Surveys
Site Surveys
GPR & RFL Underground Detection
Landscaping Surveys
Area Surveys
Tree Surveys

Coastal Defence Surveys
Control Networks (PGM)
Volumetric Surveys / Cut Fill Calculations
Building Surveys
Scaled Floor Plans
Elevations
Street Scenes
Sections
Photogrammetry
Roof Plans
Land Surveys
SJ Geomatics is a UK specialist Surveyors Company based in Suffolk, East Anglia. Our surveying services extend across the United Kingdom.
Topographical and Land Surveying
Whether your project is planning, development, feasibility or design, it will benefit from an accurate and current topographical survey.


Measured Building Surveys
We provide surveying services to collect data for a broad range of projects including historical buildings, commercial and domestic properties.


GPS, GPR and Underground Detection Surveys
Our trained surveyors use the latest technologically advanced equipment to meet detailed engineering specifications.
3D Laser Scanning Surveys
3D laser scanning is high definition surveying; a method of collecting high density spatial data sets in a fraction of the time taken by traditional systems. The scanner emits a laser horizontally and vertically, rotating through 360°.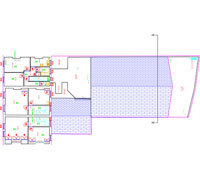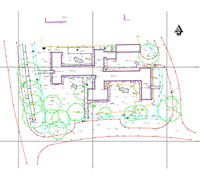 Area Calculation Surveying
Using data obtained from our Measured Building Surveys or Topographical Surveys, we can supply you with the area calculation.
Our surveyor will also measure levels which can be used along with the area calculation to calculate the volume of soil, concrete, shingle, water, bricks, wood or other materials required for your construction project.
Measured Building Surveys
Measured Building Surveys are an important part of the planning process for architectural, development and construction industries. At SJ Geomatics we use the very latest software to ensure, we issue floor plans, building elevations and building sections whatever the size, shape or age of the property. We meet the specific needs of each client whether you are an individual working with a single plot or a commercial developer.
GPS Land Surveys
GPS enables us to carry out large site surveys in a quick and effective manner, saving our clients time and money. Our experienced surveyors can collect large volumes of data from open areas with great efficiency, to produce GPS Land Surveys that are highly accurate; our GPS surveying equipment can achieve accuracy to +/-15mm.
Setting Out Engineers
After surveying a project area, architects and design engineers need the data to be transformed into physical detail on site; setting out is the next phase before construction work begins.
Topographical Land Surveys
Topographical land surveys are a requirement during the initial phase of any project or development. Constructed from measured elevation points on a particular piece of land, presented as contour lines on a plot.
Underground Detection
GPR/RFL Underground Detection
Radio Frequency Location
Ground Penetrating Radar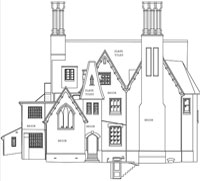 SJ Geomatics Serves The Following Areas