Time and date
CONSTRUCTION DIRECTORY
Quinn Piling Limited

Contact Details
Address
Down Business Park
46 Belfast Road
Downpatrick
BT30 9UP
Co Down
About Quinn Piling Limited
For over 30 years the name of Quinn has been synonymous with the drilling industry in Ireland. Formerly known as WJ Quinn Contracts, the company has built on its civil engineering and drilling expertise to become one of the country's leading geotechnical experts.
In 1976 we purchased one of the first rotary hydraulic drilling rigs to come into Ireland. This rig was used for drilling water wells, ground anchors, rock sockets, and drilled shafts. The company has expanded with a large fleet of state of the art drilling rigs ranging in size up to 80 tonnes and up to a diameter of 2.5 metres.
Our purpose built offices, yard and 16,000sqft workshop enable us to offer continued customer service and further technical knowledge.
The company has the capability to carry out a wide range of projects - on everything from small domestic developments to large scale commercial and marine projects. The dedication to customer service and the technical knowledge displayed in our ethos is demonstrated on every project Quinn Piling has worked on. If you have a ground engineering problem, Quinn Piling will provide a solid, cost effective solution.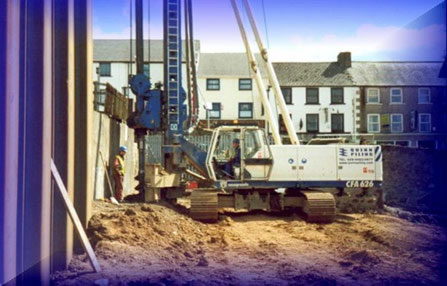 Quinn Piling Limited Serves The Following Areas
Find Quinn Piling Limited in