Time and date
CONSTRUCTION DIRECTORY
Independent Storage Installation Services Ltd

Contact Details
Address
Unit 1/Healey New Mills
Healey Road
Ossett
West Yorkshire
WF5 8NF
England UK
About Independent Storage Installation Services Ltd
Since its formation in 1988 Independent Storage Installation Services Limited has become established as a major name in the field of racking and shelving systems and has gained an impressive reputation for quality and good service.
Based at Ossett in West Yorkshire, the company has the resources and expertise to design and install racking and shelving systems for every type of commercial application.
Being a fully independent organisation the company can provide an objective assessment of the system most appropriate to the clients situation, and can supply this at the most competitive price.
The company's operations cover the whole of the UK and Southern Ireland, and over the years its services have been utilised by many bluechip companies in fields as diverse as telecommunications, photography, supermarket chains and the chemical industry.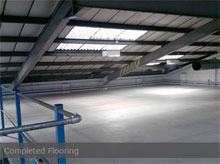 Racking
Independent Storage Installation Services Ltd is a fully independent organisation. We have no ties to any specific manufacturer and as such can obtain very competitive prices for materials with good levels of discount.
We can source any material that your facility requires.
New materials can be obtained from all of the major manufacturers to name but a few:
Dexion
Universal
Link 51
Wickens Engineering
Mecalux
Sperrin Metal
Polypal

Apex
Hi-Lo
Stow
Buckhorn
Finspa
Planned Storage
Bito and many more
At our own warehouse facilities, we carry many small components for speed of supply and service. We also carry large batches of used materials which can speed up the lead-time for your repair project and get the job done much quicker with minimal disruption to your operations.
In the event that we do not have the material that you are looking for, we have extensive contacts throughout the industry and can usually source it for you with minimum delay.
Labour
A substantial yet diverse range of installation teams can be despatched to suit our clients' needs.
They can be deployed to areas as far afield as Europe, Northern and Southern Ireland, Scotland and the most Southern tips of England. Each team have their own specialties whether it be cantilever, pallet racking, mezzanine floors or shelving systems and are carefully selected before being scheduled for a project.
All teams are experienced in installing and maintaining a wide variety of systems for all of the major manufacturers.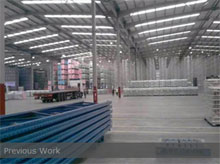 Customers
If you want the best quality materials, workmanship, service and overall attention to detail, give us a call. All our quotations are given free of charge without obligation and are always competitive.
Reviews & Testimonials for Independent Storage Installation Services Ltd

May 16, 2013
"Professional approach and worked well, impressed with I.S.I.S. Ltd on the whole " "Excellent service as usual" "The whole team worked safely and methodically"
Independent Storage Installation Services Ltd.

5

out of

5

based on

1

ratings.
Independent Storage Installation Services Ltd Serves The Following Areas