Time and date
CONSTRUCTION DIRECTORY
Charters-Reid Surveyors Ltd

Contact Details
Contact
Mr Jon Charters-Reid
Address
Woodlands Farm Offices
Flaxton
York
North Yorkshire
YO60 7QZ
England UK
About Charters-Reid Surveyors Ltd
See us at the Harrogate self build show, Jon the director was a joiner at York Minster. Ref self build show
Charters-Reid Surveyors Ltd have a dedicated and personable team of surveyors in York working to the highest professional standards who are committed to providing you with an efficient, professional and friendly service.
We provide surveying services to private clients, estate agents, letting agents, mortgage lenders, housing associations and solicitors in the Yorkshire area.
Why Choose Our Surveyors?
The right surveyors can:
Perform a better quality survey


Provide a more thorough, deeper survey instead of a "surface level" inspection


Spot any problems quickly, from experience, saving you time


Assist you with negotiating down the cost of your house purchase, by spotting defects that could reduce the price you pay


Write reports in clear, plain English – avoiding the fancy industry jargon that some surveyors are forced to use


Be available on the phone, after the survey, to answer your specific questions


Give you peace of mind that a thorough job has been done, the first time around
When you are making a decision about the biggest investment of your life, it's a good idea to choose your surveyor wisely. Please have a look at our "about our surveyors" page to see details of our experience and accreditations.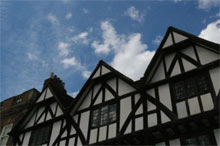 Commercial Services
Dilapidation
Schedules of Condition
Project Management
Flood Damage
Commercial Property Maintenance
Home Mover's Survey
Our Home Mover's Survey is particularly in-depth and proves to be our most economical value-for-money surveys. One of the main benefits of the Home Mover's Survey is that it has a specialist section where clients can ask a series of independent questions.
We are innovative, forward-thinking surveyors who can offer you a focussed service. We recognise that despite the IT-driven world in which we live, our business is still a people business. Our Home Mover's Survey takes into consideration each person's special requirements for that particular property.
Homebuyer Report
The Homebuyer Report is designed to give you a very basic view of the property. It displays the report details using a traffic light system. The traffic light system can give you three levels of survey with no independent interpretation between the three levels. It is a standard report style devised by the Royal Institution of Chartered Surveyors (RICS) – a basic report to identify significant or urgent matters.
It will highlight defects but will not go into any major detail. For a much more detailed report a Building Survey is often required. The RICS Homebuyers Report is a limited report and is generally only a few pages thick. Whilst the Homebuyers Report is perhaps one of the better known reports, we strongly advise you to look at the full range of reports offered by us.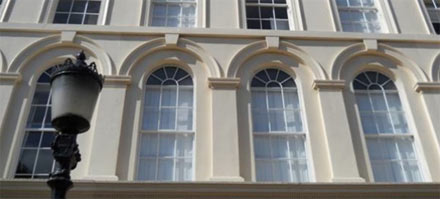 Building Survey
A building survey is very detailed comprehensive inspection and is suitable for any property regardless of its age or condition. What is included?
An in-depth report on the structure of the roof, walls and floors
All major defects
Consequences and implications
Advice on repairs
Extensive technical information
Detailed comment on services
Recommendations for further repair work
Property Valuation
A standard property valuation is not a survey and will not spot any potential or current problems with the property. If you are getting a free valuation "survey" from your mortgage provider, this will not be sufficient to find any damp, window frame decay, roof problems, pest infestations, subsidence or building cracks.
Defects Report
A Defects Report is like a laser-targeted survey that inspects a specific problem or range of problems that are suspected or already identified from previous surveys.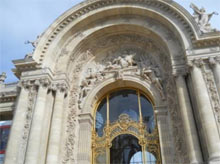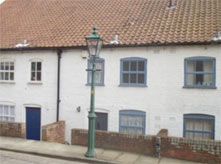 Charters-Reid Surveyors Ltd Serves The Following Areas
Find Charters-Reid Surveyors Ltd in