Time and date
CONSTRUCTION DIRECTORY
Castle Reclamation

Contact Details
Address
Parrett Works
Martock
Somerset
TA12 6AE
England UK
About Castle Reclamation
We are the region's specialist in Architectural Salvage, Natural Stone Fireplaces and 16th & 17th Century reproduction furniture and Replica Flagstones.
If it is a Natural Stone Fireplace you are seeking, look no further, as our resident Stone Masons will hand carve a Fireplace to fit your specific requirements.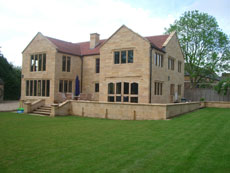 Distinctive 16th or 17th century reproduction Oak Furniture, Tapestries and Pewter are all available. Replica Flagstones are manufactured in Blue Lias, Purbeck, Hamstone or Portland. Also Stone Roof Tiles in various sizes and Pool Surrounds.
We also stock more unusual items of Architectural Salvage such as Stone Staircases, Stone Columns, Door Surrounds, Mullioned Windows and much, much more. Also stocked are the more general items such as Reclaimed Bricks, Stone, Oak and Elm Beams, Doors, Flagstones, Floorboards, Roof Tiles and Slates.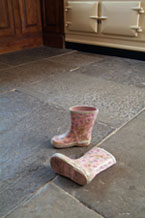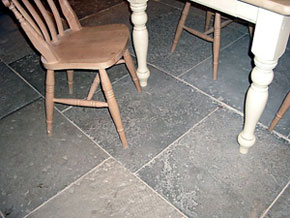 What ever you seek, Castle Reclamation will endeavour to fulfil your needs.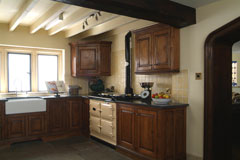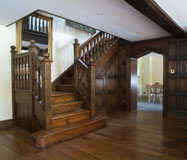 Gallery
Click to close
News
18/12/2018
Pine Match Board
---
Approximately 70 sq yds of pine match board reclaimed from a Dorset Post Office first fitted 1928.
---
Loads of pine flooring now in stock in four different widths. Reclaimed from Bridport and Frome areas.
Products & Services
Slates
Peg Tiles
Plain Tiles
Pan Tiles
Triple Roman Tiles
Double Roman Tiles
Stone Staircases
Bird Baths
Stone Gate Pillars
Stone Columns
Fire Baskets
Firebacks
Hand Carved Fireplaces
Masonry
Pine Flooring
Elm Flooring
Blue Lias Flagstones
Four Poster Bed
Inglenook
Reclaimed
Architectural Antiques
Garden Items
Ironmongery
Automobilia
Beams
Ridge Tiles
Roof Tiles
Bricks
Stone
Panelled Room
Kitchens
Replica Flagstones
Flagstones
Oak Furniture
Oak Flooring
Fireplaces
English Oak
Oak Paneling
Traditional Oak Flooring
Oak Beams
Reclaimed Oak Timbers
Furniture
Restoration Reproduction
Handmade Furniture
Stone Masons
Yorkstone
Reconstituted Stone
Coping
Handmade Bricks
Hamstone Tiles
Blue lias Flagstones
Hamstone Flagstones
Hamstone Fireplaces
Reclaimed Materials
Traditional Building Materials
Architectural salvage
Castle Reclamation Serves The Following Areas
Find Castle Reclamation in
Castle Reclamation General Description
builders merchants martock, oak flooring south west, replica flagstones, Reclamation Yards martock Architectural Salvage Somerset Natural Stone Fireplaces somerset, replica flagstones, oak furniture, panelled rooms, oak four poster beds somerset,