Time and date
CONSTRUCTION DIRECTORY
Blink Image

Contact Details
Address
3A South Parade
Oxford
Oxfordshire
OX2 7JL
UK
About Blink Image
Blink Image
is a team of architecturally trained visualisation artists who specialise in the production of the highest quality photorealistic images and walkthrough animation.
Blink Image is one of the UK's leading architectural visualisation companies. The founding directors completed their diplomas in architecture at Oxford Brookes University and on completion in 1998, decided to use their architectural training and 3D presentation skills to develop a company to help architects and property developers market their projects through photorealistic imagery and walkthrough animation.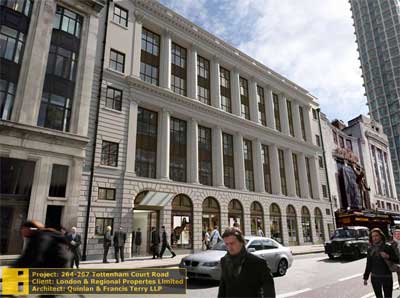 Over 10 years have passed, and we are still pushing the levels of realism with our work, but also delivering the results faster than ever before.
Much of our work is from repeat clients. They like to use us because we can quickly interpret their concepts, no matter how complex they are, and convert them into convincing CGIs that are paramount in achieving planning permission, investment or a sale. They know they can depend upon us without hesitation.
The scope of our work has broadened over the years. Our 3D models are so accurate that we now also use them as a basis for verified imagery which is becoming a critical part of the planning process. The entire VVM procedure is backed up with a full, in-depth methodology which is submitted along with the planning application, and we have an appropriate level of Professional Indemnity Insurance.
We have extensive experience in architectural visualisation across all sectors, from residential to commercial, masterplanning to industrial, or from public to retail. We can offer solutions to meet any budget and any deadline. If you would like to discuss a project, please contact us on +44 (0)1865 552006.
We look forward to the opportunity of working with you.
Services
We can translate sketches, digital CAD drawings, early 'concept' Sketchup-type models and doodles of buildings into beautifully rendered images or animation.
We achieve our unwavering high standards through close collaboration with you and your project team, ensuring that the brief is met, budgets are adhered to, and the key design elements are clearly and accurately illustrated.
Our vast experience allows us to suit your exact requirements be they reliably accurate planning and verified visual imagery, seductive marketing stills or concept-selling competition visuals.
If you would like us to provide you with an obligation free quote, please give us a call on 01865 552006. Alternatively, please email a set of drawings or sketches for your project, together with a brief description of your requirements to enquiries@blinkimage.com. In the first instance, PDF files or AutoCAD plans and/or elevations will suffice.
Blink Image Serves The Following Areas