Time and date
CONSTRUCTION DIRECTORY
Aqua Aura Aggregates

Contact Details
Contact
Mrs Sarah Bennett
Address
Romsey Rd
West Wellow
Hampshire
SO51 6GJ
England uk
About Aqua Aura Aggregates
Aqua Aura Aggregates
Whether it's topsoil, sand or any other aggregates we are the company for you. If you are at all unsure of any quantities we are only a call away. We offer a complete estimating service for all your needs.
We provide a daily delivery service covering Southampton, Romsey, Winchester, Fareham, Portsmouth, Hythe and Waterside, Salisbury, New Forest and the rest of Hampshire, Dorset and Wiltshire.
No delivery is too far away so if you are having problems finding materials in your area just give us a call and we will endeavor to help you. Call us today and see what materials we can provide you with 01794 322072.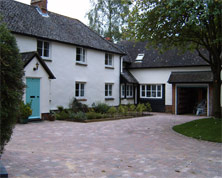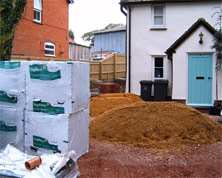 Shingle in Hampshire And More
The company can also supply you with all your aggregate needs. After browsing through our product list on page two, we are sure that we can provide you with a full and efficient service to your door upon request.
No job too large or too small, deliveries on transits, 4 tonners, 10 tonners, 20 tonners, grab lorry and artics. We can provide topsoil, sand and path gravel, we also supply decorative stone to finish the job.
Contact Us For Driveways in Hampshire
Driveway materials delivered to you, we can also provide an installation service. If you are at all unsure of any quantities we are only a call away. We offer a complete estimating service for all your needs.
Products and Services
List of Aggregates and services supplied to public, builders and builders merchants.
10mm Shingle - Can be known as Pea Shingle used Driveways, paths and drainage
20mm Shingle - Driveways, paths and Gardens
6mm Shingle - Decorative for gardens etc.
10/20mm Ballast - Used to produce concrete
Grit - Used for laying patio slabs or block paving
Limestone Scalps - Makes a very good base material
Type 1 Limestone - Base Material for Roads and Driveways
40mm Reject - Drainage and Over sites
Soil Screened - Soils for gardens
Recycled Products - 10mm, 20mm, Materials that have been Screened and can be reused


Path Gravel - Self Binding Material for Pathways and driveways, compacts down hard. This material is normally only available in the dry months of the year as it is a clay based material and not suitable to be used when very wet


Building Sand - Screened sand for building houses, walls etc


Plastering Sand - Screened for plastering and rendering Decorative


Chippings - Variety of chipping for paths, gardens and driveways


Crushed Concrete - Use as a base


Grab Lorry - Cart away of Spoil, soil, hardcore and builders waste


Concrete and Screed - Shed Bases, Footing etc


Topsoil - Recycled soil with an added compost which is ideal for garden borders or lawns


Fencing - Supply and Fit
All the above products can be delivered to Hampshire, Dorset, Wiltshire and surrounding areas on Tippers ranging from a transit to artics.
Please note at present no collections are available.
Contact Us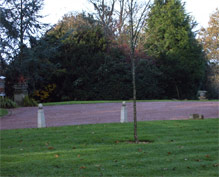 Aqua Aura Aggregates Serves The Following Areas