Time and date
CONSTRUCTION DIRECTORY
Duotech Services

Contact Details
Contact
Mrs Lesley Blackburn
Address
Redwood House
83 London Road
Camberley
Surrey
GU15 3TW
England UK
About Duotech Services
DuoTech Services was formed in the early 1990s to provide businesses within the United Kingdom with a real solution to their security issues.
We offer a nationwide service, allowing our customers access to a full range of our technical expertise at their head office locations as well as the smaller satellite branches. With technological advances, remote installations can be monitored and controlled by our customers from one central point.
From a modest start, the company has undertaken a structured growth, and now provides many businesses with a complete package of security measures. These range from the smaller user to large multinational corporations.
With tried and tested procedures we are confident that we are able to offer your organisation the state of the art security systems you require.
CCTV
Duo Tech Services have been keeping an eye on businesses of Surrey and London for many years. Duo Tech Services provide all your requirements for security surveillance in Surrey & London that include CCTV installation, monitoring, recording and monitors.
Closed circuit television is a well established crime deterrent across a wide variety of properties and areas. The expert CCTV installers at Abbey will work in consultation with you for whatever your security needs are; from a multi functional system to a standalone camera. The installation, design and maintenance is carried out by understanding professionals to the highest of standards.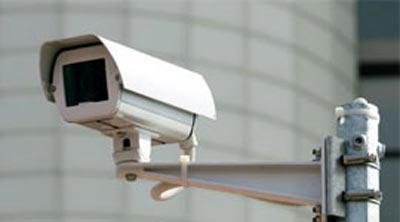 Access Control
Duo Tech Services is able to deliver outstanding access control solutions, including keyless entry options. We are proud of our status as one of Surrey's premier installers of access control equipment.
We serve a diverse customer base in the commercial access control sector with our services, which can be tailored to suit our clients own individual preferences. Whether you require a sophisticated keyless entry system drawing upon the latest technology or require a more conventional security measure, such as a simple keypad entry system, we will ensure that you benefit from an unrivalled level of service and a quality product which is within your budget.
Automated Gates
Duo Tech Services are one of Surrey's premier installers of commercial electric and automated gate systems. Our range of automated sliding gates is ideal for installations where space is restricted, the ground unlevel, or where a substantial single sliding gate would provide higher levels of security.
Sliding security gates are an essential element of protecting premises, whether a manufacturing plant, car storage compound, distribution centre or a university. We work with you discussing your requirements and options such as what access controls you require for allowing people and vehicles in and out, and how you want to operate the gates – whether you them to be automatic or manually operated.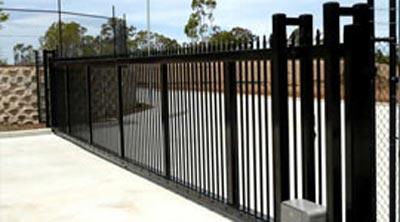 Duotech Services Serves The Following Areas