Time and date
CONSTRUCTION DIRECTORY
Bruges Tozer Architects

Contact Details
Address
Clifford Mill, Clifford Farm
Bath road
Beckington
BA11 6SQ
England
About Bruges Tozer Architects
Bruges Tozer Architects
Award Winning RIBA Chartered Practice established for 40 years.
We enjoy a broad spectrum of commissions from minor works to existing properties and private housing to major urban mixed use developments. Working closely with individuals, communities, charities and Housing Associations; Local Authorities, National Property and Construction firms; We deliver award winning projects with low environmental impact that exceed expectations.
Why not call us now for advice on how we can help deliver your project?
New Houses & Residential developments
Our projects embody measures to reduce energy use and environmental impact over the life of the building. These are principally based on passive strategies to optimise useful warmth from the sun and natural stack ventilation supplemented by active technologies; and use of natural, reused and recyclable building materials.
This underpins every project, ensuring each house enhances the client's lifestyle and makes the best of its surroundings so that house and garden are equally appreciated.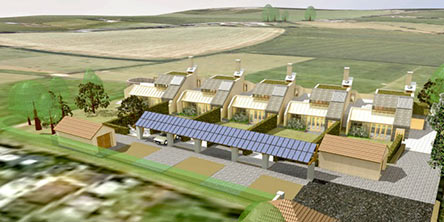 Repairs, conversions, alterations & extensions.
We transform buildings of any age and condition into residences and workplaces fit for the 21st century, creating an enjoyable way of life for residents. We work with local materials and skilled local artisans in Dorset, Somerset and Wiltshire to deliver highly sustainable, low energy homes with a heart.
We have extensive experience repairing and converting Grade I and II Listed Buildings.
Community projects
We have worked with groups as diverse as Police and Local Authorities, Disability groups, Community sports, education and music groups and Village shop Trusts. Throughout, we seek common ground with all those effected by proposals to ensure that all voices are heard and inform a resolution of the brief.
Offices and space planning
We have an established reputation for creating successful working environments in new build and conversions for organisations of all shapes and sizes. Efficient space planning can save valuable floor space and time spent decanting staff. We will work with you to define and implement your current and predicted requirements.
Our Services
Bruges Tozer Architects offer a full range of design and contract services from project inception to occupation. We tailor our services to our clients' individual needs for each project, on a time or lump sum fixed fee basis. We work collaboratively with clients, consultants and agents, utilising Open BIM technology to visualise, inform, communicate and share throughout the life of the project.
Please call for details.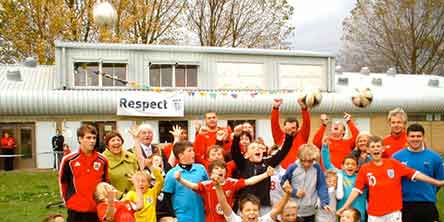 Bruges Tozer Architects Serves The Following Areas
Find Bruges Tozer Architects in