Time and date
CONSTRUCTION DIRECTORY
The Workshop

Contact Details
Contact
Mrs Lorraine Cole
Address
62 Essex Road
Southsea
Hampshire
PO4 8DQ
England
About The Workshop
Lorraine Cole opened The Workshop in 1998 and is located in Southsea, Portsmouth and serves Hampshire and the surrounding areas. Primarily, Lorraine designs, makes and installs painted or unique one off stained glass Windows. She can also repair or copy existing stained or leaded glass, for churches, public companies, Local Boroughs, architects, surveyors, builders and private householders.
The Workshop offers Bespoke Work in Fused Glass, Leaded Glass, Stained Glass, Pottery and Mosaic, as well as Quality Restoration of existing Leaded Windows and Stained Glass Lamps and Windows.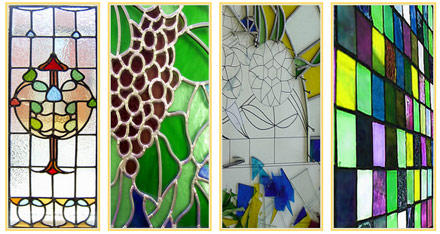 Stained Glass Restoration and Commissions
The repair and restoration of church windows and residential stained glass is also a service provided at The Workshop. Lorraine can totally rebuild windows that have been distorted, or broken including matching missing glass with original colors and textures. All work is designed and manufactured in The Workshop to customer specifications, using traditional methods.
Stained Glass
Lorraine Cole is a Portsmouth (UK) based stained glass artist and teacher, with over twenty years' experience of making stained glass art, she has the expertise to provide you with the professional experience you would expect.
Lorraine designs and produces a range of hand crafted stained glass windows, interior panels, lamps, mirrors, and window hangings.
Fused Glass
Fusing Glass is a process where you melt together separate pieces of glass to form one solid piece. It can then be shaped using moulds to make beautiful items.
Each piece of Glass is totally Unique, therefore it is impossible to create a replica.
All kinds of items can be made including Bowls, Clocks, Coasters (another big specialty of Lorraine's) Place mats, Chimes, Wall Hangings and of course, Jewellery.
Glass Lessons
Lorraine holds 3 lessons, stained glass, fused glass and the more delicate copper foiling. Lesson dates are updated every 3 months, if the dates are unsuitable please contact Lorraine by phone or email.
Parties For Children
It's pARTy time!
Kids love pottery painting parties and so will you!
The Workshop provide the pottery and fun; you provide the kids and cake!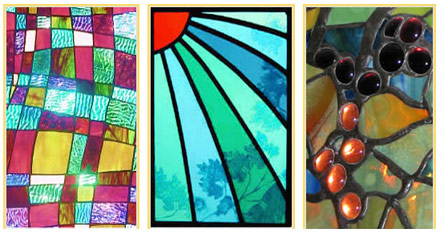 The Workshop Serves The Following Areas